Pain Killers: Famous Pain Doctor, Lynn Webster, Linked To Patient Deaths From Prescription Drug Overdoses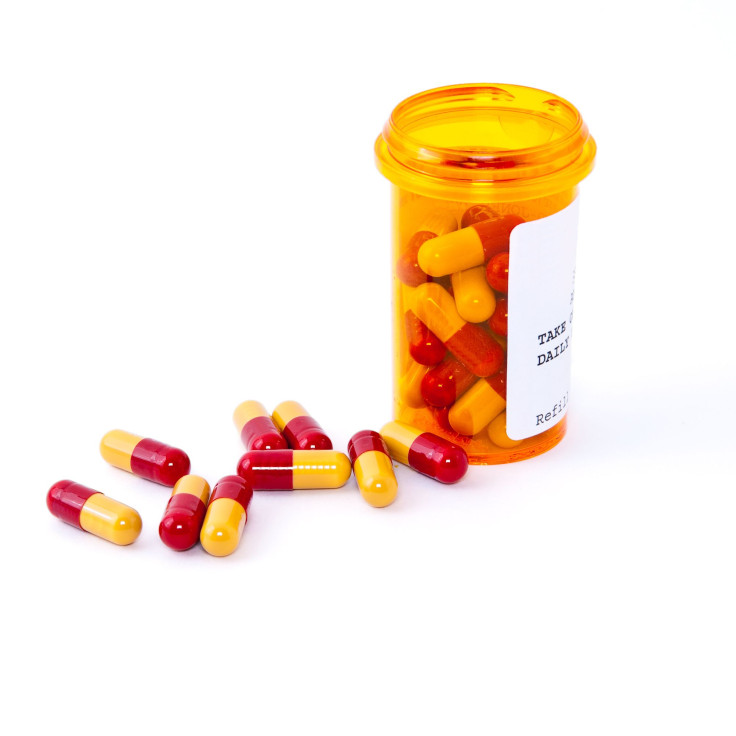 Painkiller prescriptions: They're useful and sometimes necessary when patients experience extreme chronic pain. But more information has surfaced regarding their long-term use: prescription drug overdoses still remain remarkably high, and there is still not a solid approach to prevent them from doing more harm than good over a long period of time.
One famous pain doctor in particular has been spotlighted in the media with regards to painkiller-induced deaths — Dr. Lynn Webster. Dr. Webster is one of the leaders on pain medicine in the medical world, and has lectured extensively on preventing opioid abuse in chronic pain patients. However, some 20 deaths have been associated with his aggressive pain prescriptions, and he is undergoing several lawsuits for causing overdose-related deaths in his patients. Webster is the chief medical director at CRI Lifetree Salt Lake City Research Center, where many of these deaths occurred, and is also the president-elect of the American Academy of Pain Medicine. Though he's currently under investigation by the Drug Enforcement Administration (DEA), he has denied the allegations.
There are several stories surfacing from Lifetree that involve patients on heavy dosages of pain meds, who eventually become addicted. One particular patient, Carol Ann Bosley, was prescribed medication for severe pain after a car accident. Her husband, Roy Bosley, began to notice that his wife was gradually becoming addicted. According to CNN, an examination of her medical records showed that she received a steady increase of prescription meds, as did several other patients who eventually died from drug overdoses. Bosley was taking nearly 120 pills per month, which had increased to 600 pills per month. Another patient at Lifetree was taking over 1,000 pills per month, which is the equivalent to over 40 pills per day.
Despite these allegations, Dr. Webster has remained almost silent on the matter. According to one of Webster's spokesmen, he says it is "…morally and ethically indefensible to comment openly on the intimate details of treatment of patients at his clinic." His sole statement says, "It is a tragedy of the worst kind when a patient suffers from abject pain and dies, not from a result of treatment, but in spite of it…Those of us at Lifetree Pain Clinic who treated patients with chronic pain know this firsthand; we grieve for the patients who passed as well as their families."
A few weeks after Carol Ann Bosley's death, Roy Bosley found that his wife's death certificate had "suicide" listed as the cause of death. Later, the cause of death was changed to "not determined." Bosley directly blames Dr. Webster for the overdose, even though the signs of her addiction were clear.
'High-Risk' Patients
Other pain doctors, however, take Dr. Webster's side in the face of these allegations. "I've known Lynn a long time," Dr. Gilbert J. Fanciullo, director of pain management at Dartmouth-Hitchcock Medical Center in Lebanon, N.H, told Pain Medicine News. "He's an exemplary provider. He cares about his patients and knows as much as anyone about treating patients with opioids." Fanciullo noted that doctors like Webster and himself, who work at academic centers, see the highest-risk patients, who often have a history of substance abuse, mental health disorders, and an increased risk for overdose and suicide. "We do our best to identify patients with other problems who shouldn't be treated with opioids, but we all recognize the best systems are imperfect," Dr. Fanciullo continued. "It's still possible for people to slip through the cracks." His point is that the issue of painkillers is complicated.
Dr. Webster chose to turn down commentary or interviews with CNN on the matter, though he did write an opinion piece for the Milwaukee Journal Sentinel where he voiced his opinion about pain medication. "As tragic as this is for families of a lost one, it would be a cruel consequence if an overreaction to these legitimate concerns makes it more difficult for blameless patients to obtain relief from excruciating pain — or stymies efforts to develop more comprehensive treatments for pain," Webster wrote. "The anti-opioid climate already has resulted in the denial of medication to suffering patients."
Pain Killer Use Across The Nation
Aggressive use of opioids isn't new. According to the Centers for Disease Control and Prevention (CDC), three people in the U.S. die every hour after overdosing on prescription drugs, particularly in Utah, which has one of the highest drug overdose rates in the nation. In the past few decades, the number of painkiller-related deaths have increased significantly, from 4,030 in 1999 to 16,651 in 2010, the CDC states. "[T]here is currently a growing, deadly epidemic of prescription painkiller abuse," the CDC writes on its website. "Nearly three out of four prescription drug overdoses are caused by prescription painkillers — also called opioid pain relievers."
"If you listen to what some of the leading pain specialists are saying today about opioids, they're saying these past 15 to 20 years have been a disaster," Dr. Andrew Kolodny, president of Physicians for Responsible Opioid Prescribing, told CNN.
States have attempted to adjust regulations on pain medication prescriptions, in order to decrease number of deaths and overdoses. "There's a growing body of knowledge from research that shows that, many times, escalating doses of opioids do not result in improved pain, mood and functioning," Dr. Alex Cahana told American Medical News.
However, Dr. Michael Schiesser, an addiction-medicine specialist in Bellevue, Wash., told American Medical News that preventing chronic pain patients from having access to proper pain killers isn't the best way to handle the issue. "There are major problems in trying to solve this whole mortality and complications issue with addiction, diversion, and otherwise," he said. "But there are a whole lot more people out there with pain, whether it's addressed by a doctor or not, than there are these complications. We're really throwing out the baby with the bathwater here."
Published by Medicaldaily.com