Painkiller Prescriptions Decline For The First Time in 20 Years, But Fatal Overdoses Still Climbing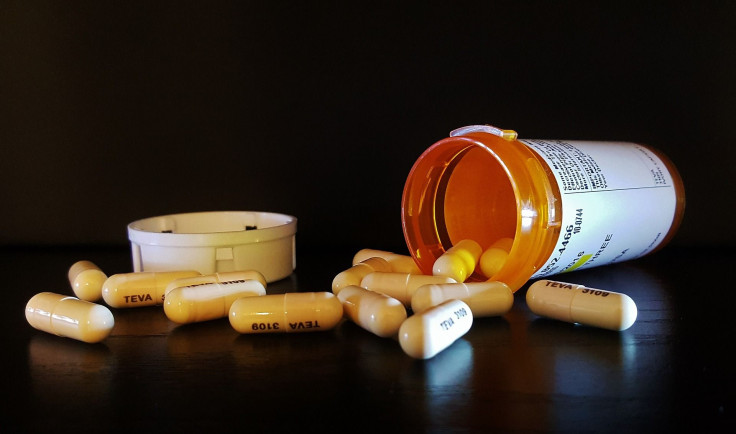 For the first time in two decades, prescriptions for highly addictive opioid drugs have declined in the United States, according to a new body of research by IMS Health. In 2015, nearly 17 million fewer prescriptions were filled for these pain-relieving medications. While the decline marks signifies a shift in medical practices, it also creates a demand for alternatives — both legal and illegal.
"The urgency of the epidemic, its devastating consequences, demands interventions that in some instances may make it harder for some patients to get their medication," Nora Volkow, the director of the National Institute on Drug Abuse, told The New York Times. "We need to set up a system to make sure they are covered. But we cannot continue the prescription practice of opioids the way we have been. We just can't."
The opioid abuse epidemic is increasingly driven by heroin and illicit drugs not intended for patients. Despite fewer prescriptions circling around, the new report revealed an 8.5 percent increase of prescription drug spending in the United States, which comes out to roughly $310 billion annually. This is partly due to available alternatives to addictive opioids, such as gabapentin, an off-label seizure medication that's used to ease chronic pain.
"When I was a resident, treating patients' pain as a vital sign was assumed," said Dr. Branson Page, an emergency medicine doctor at Granville Medical Center in Oxford, N.C., told The Times "Now, more of us are aware that even prescribing a small number of opioids to a patient who's never taken them before is rolling the dice on whether that patient will become addicted."
Doctors are reluctant to identify the level of pain that warrants a prescription; in which case, some, like Maryland-based oral surgeon Dr. Michael Stark, have started to take matters into their own hands. When Stark learned teenagers were abusing painkillers they were given after having their wisdom teeth removed, he said the fear of getting a phone call from a parent that their child had overdosed on a Vicodin prescription prompted him to write fewer prescriptions.
Although there are fewer prescription pills floating around, the death toll has not dropped — just the opposite. In 2014, more than 28,000 people died from prescription painkiller overdoses, such as Vicodin, Percocet, OxyContin, and methadone. Approximately 19,000 of those deaths were attributed to prescription opioids. Heroin has already taken hold of the country, with experts frequently implicating easy access to powerful painkillers as an underlying cause of increased use despite an effort to enforce stricter regulations. In that respect, prescription painkillers are thought of as a gateway drug to other, highly addictive opioids.
"What is most striking is that the number of unintentional overdoses are still climbing despite fewer pills being described," said Dr. Lynn Webster, who was previously the president of the American Academy of Pain Medicine. "Obviously this is a reflection that the goal to reduce harm from reduced prescribing is not working. We have to wait to see if that trend continues."
But according to Dr. Richard Vaglienti, the director of outpatient pain services at WVU Medicine in West Virginia, the drug abuse climate in America remains stubbornly in a dangerous place.
"It's a tide turning, but you have to put it into perspective," he said. "The current level of prescribing still leaves us in very dangerous waters."
Published by Medicaldaily.com