Paint Brushstrokes Could Be A Surprising Indicator Of Alzheimer's: Researchers Examine Work Of Dali, Picasso, Monet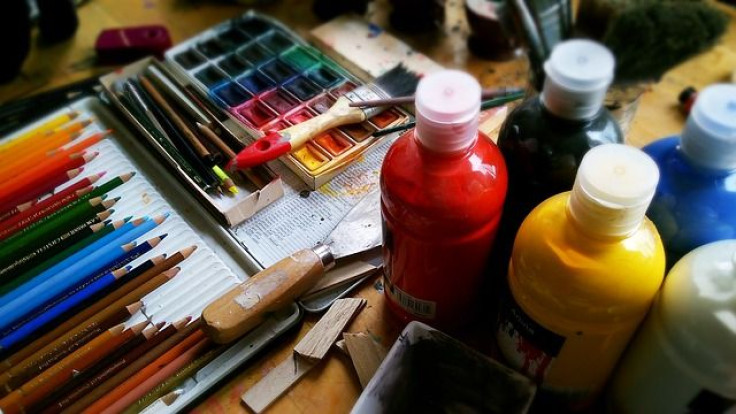 There is no single test that determines if a person has Alzheimer's disease. A diagnosis is made through a complete assessment that examines symptoms and considers all possible causes, according to the Alzheimer's Association.
A new study from the University of Liverpool published in Neuropsychology examined brushstrokes of paintings from famous artists and revealed they can potentially detect neurodegenerative disorders.
Read: Alzheimer's Disease: Vaccine Prevents Tau Protein Buildup To Stop The Disorder In Its Tracks
The research team examined 2,092 paintings from throughout the careers of seven famous artists. The participants experienced both normal ageing and neurodegenerative disorders, Medical XPress reported.
Parkinson's disease plagued examined artists Salvador Dali and Norval Morrisseau. Meanwhile, James Brooks and Willem De Kooning had Alzheimer's disease and three painters — Marc Chagall, Pablo Picasso and Claude Monet — had no recorded neurodegenerative disorders.
The team examined brushstrokes and applied a method of non-traditional mathematics, typically applied to identify geometric patterns, which is known as 'Fractal' analysis.
Read: Alzheimer's Disease: 5 Common Myths And Facts, From Risk Factors To Stages Of Life
"Art has long been embraced by psychologists an effective method of improving the quality of life for those persons living with cognitive disorders. We have built on this tradition by unpicking artist's' 'handwriting' through the analysis of their individual connection with the brush and paint. This process offers the potential for the detection of emerging neurological problems," said Dr Alex Forsythe, according to Medical XPress.
"We hope that our innovation may open up new research directions that will help to diagnose neurological disease in the early stages," the researcher explained.
Source: Forsythe A, Williams T, Reilly RG. What paint can tell us: A fractal analysis of neurological changes in seven artists. Neuropsychology. 2016.
Read Also:
Alzheimer's Disease 2016: 5 Breakthrough Discoveries For Treating Brain Disorder
6 Foods That Protect The Brain And May Even Prevent Alzheimer's Disease
Published by Medicaldaily.com