Pancreatic Cancer: Less Known but Deadlier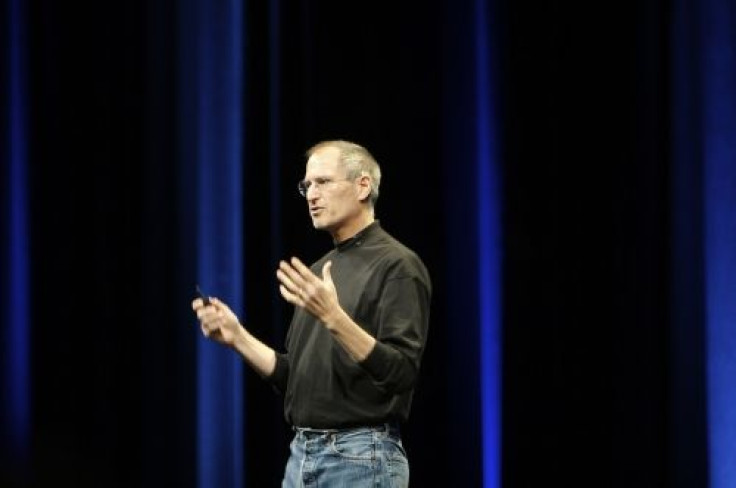 Pancreatic cancer, the relatively rare type of cancer Apple Inc. visionary Steve Jobs was treated for in 2004, is one of the deadlier types of cancers, although it is not well-known.
Jobs, who died at 56 on Wednesday went through well-chronicled medical leaves of absence from Apple in the years since, including a liver transplant in 2009. He took a leave of absence in the early part of 2011 and resigned as CEO in August.
In statements released Wednesday, his family and company did not mention a cause of death.
Jobs told employees in 2004 that he had been diagnosed with a neuroendocrine tumor, which is a rarer type of pancreatic cancer that is considered more treatable than the other, more aggressive type, adenocarcinoma.
However by the time the cancer shows itself the cancer may have spread to the liver, lungs and to other parts, according to experts.
"You're not going to solve all the problems with surgery. There is limits to it. Unless I can find a very early pancreatic cancer, the results are not going to be optimum," said Dr. Ramon Jimenez, a surgeon at Hartford Hospital in Connecticut, according to WTNH.
A Deadlier Type of Cancer
Pancreatic cancer is particularly deadly compared with other forms. More people will die of it than a much more common type.
Out of 44,000 people diagnosed with pancreatic cancer this year, 37,000 are expected to die in 2011, according to the American Cancer Society.
In contrast, prostate cancer will be diagnosed in about 241,000 people this year and only about 34,000 will die.
Pancreatic cancer is the fourth leading cause of cancer death overall. The lifetime risk of getting it is about 1 in 71 (1.41 percent).
Functions of the Pancreas
The pancreas is a 6-inch long and 2-inch wide organ behind the stomach that has two main functions.
Most of the organ releases enzymes through exocrine glands that help in digestion, while a smaller part made up of endocrine cells arranged in small clusters called "islets" that release hormones that affect sugar levels in blood.
2 Main Types of Pancreatic Cancers
Adenocarcinoma, which affects exocrine glands, makes up about 95 percent of all pancreatic cancers.
Endocrine tumors – which Jobs was diagnosed with in 2004 - are much less common.
Jobs said in 2004 that he had islet-cell neuroendocrine tumor
Risk factors for the cancer include being at least 45 years of age since almost all patients are older than that. Among people with higher risk are men, African Americans, cigarette smokers, the obese and people with diabetes. Inherited gene mutations may account for as many as 10 percent of cases.
Activist Urges More Research
Julie Fleshman, CEO of the Pancreatic Cancer Action Network noted on Wednesday that Jobs had battled the less common form of pancreatic cancer.
"His passing, if due to pancreatic cancer, is a harsh reminder of the relentlessness of this deadly cancer and the lack of pre-screening methods and effective treatment options," she said.
"It's also a stunning reality that even those who have unlimited access to the highest level of care available cannot defeat this insidious disease."
She noted that when a high profile person dies of pancreatic cancer, it "ironically builds awareness and interest about a disease not many know or understand."
"To make progress against this disease, it is critical to know it and fight it, so one day we can end it."
Published by Medicaldaily.com