Paralympian Victoria Arlen Barred From World Swimming Championship In Montreal For Not Being Paralyzed Enough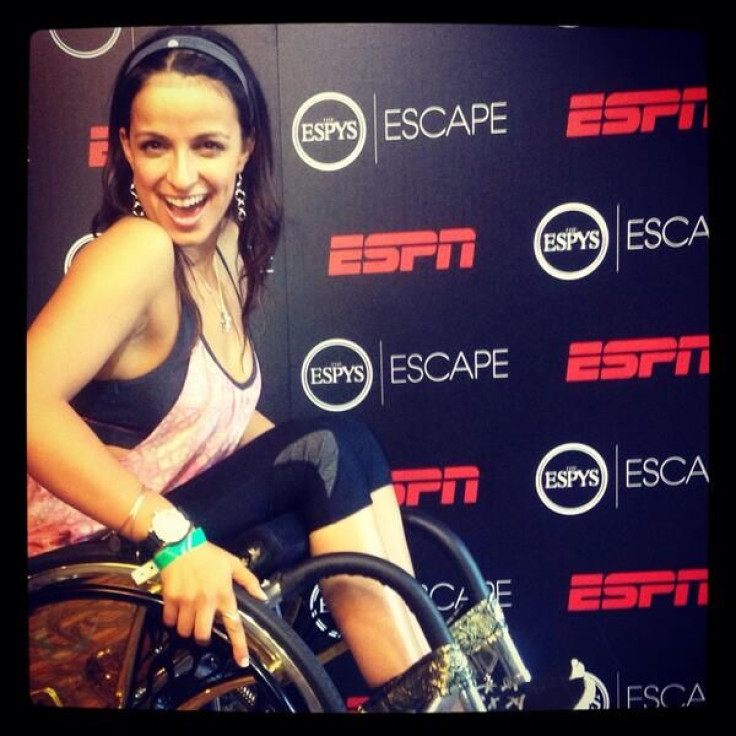 Eighteen-year-old Victoria Arlen has been paralyzed from the waist down for about seven years. This week, the Paralympic gold medalist was barred from the Paralympic World Swimming Championships in Montreal because she "failed to provide conclusive evidence of a permanent eligible impairment," according to the International Paralympic Committee (IPC). In other words, since there's a possibility that she may walk in the future, she cannot participate in the games.
"What message are we giving the world when we don't encourage hope for disabled individuals?" said Arlen. "I am disabled, and that won't change in the near future. I feel numb and completely shocked with the turn of events."
According to CBC Sports, the IPC's decision to bar Arlen was based on doctors' assessments of her medical and treatment history. After close examination, the doctors determined that she may walk again someday.
In a statement released Sunday night, IPC explained its decision:
"The medical report has been reviewed by five independent medical experts. All are in agreement that the report, its assessment and its diagnosis fail to provide sufficient evidence of an eligible impairment leading to permanent or verifiable activity limitation – which is required under the IPC Swimming Classification Rules and Regulations. Therefore the athlete has been found non-eligible to compete in IPC swimming competitions."
Arlen was left paralyzed after she suffered a rare neurological disorder that impacted her spinal cord. Two weeks after her diagnosis, she was completely paralyzed from the waist down. Then, within months, she was in a coma as she battled the condition.
Last year, Arlen competed as a member of the U.S. Paralympic swim team and won a gold medal. Her accomplishment did not go unnoticed, as she was nominated for a 2013 ESPY Award for "Best Female Athlete With A Disability." But amid all that she has accomplished since learning to cope with her paralysis, not being able to compete in a sport she loves really hurts the Paralympian.
"To have trained so hard this past year and come so far only to be humiliated and targeted by the IPC for reasons unknown baffles me," said Arlen. "Being penalized for maybe having a glimmer of hope of one day being able to walk again is beyond sad."
Published by Medicaldaily.com