Parents Charged After Allegedly Treating Son's Meningitis With Naturopathic Remedies Like Maple Syrup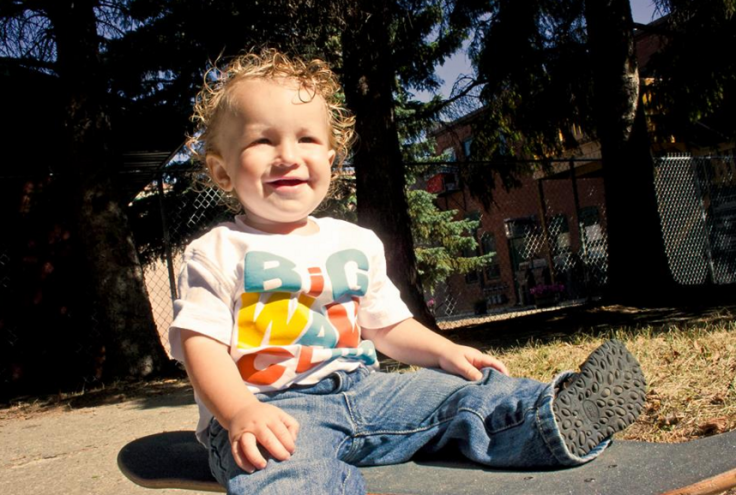 A Canadian couple are currently on trial for allegedly failing to provide proper medical care for their 19-month-old son Ezekiel Stephan, who died from meningitis in 2012. According to reports, the couple knowingly put their son's life at risk when they chose to treat him at home with "naturopathic remedies," but the parents pleaded not guilty on all charges and insist they are merely scapegoats for the anti-vaccination movement.
According to IFL Science, Ezekiel's parents David and Collet Stephan were advised on multiple occasions that their son's poor health symptoms may be an indication of meningitis — a deadly infection of the outer brain membrane. The Canadian court has charged the parents with purposely failing to provide their child with adequate medical treatment. According to their own recordings, which were played at the court hearing, the Stephans often prefer "naturopathic remedies" over more traditional medicine because they previously had bad experiences with the Canadian health system. Rather than take the child to see a doctor, the parents treated his health ailments with naturopathic remedies including a mixture of apple cider vinegar, horseradish root, hot peppers, mashed onion, garlic and ginger root.
Meningitis is a disease caused by the inflammation of the meninges, protective membranes covering the brain and spinal cord. According to the Centers for Disease Control and Prevention, the disease can develop for a number of reasons including bacterial and viral infections as well as a reaction to certain drugs.
The parents called emergency medical services once Ezekiel stopped breathing. The child was airlifted to hospital in Calgary and kept on life support for five days before he finally passed away. An autopsy later confirmed that the child had indeed contracted meningitis. At the moment, the hospital and family have not disclosed which type of meningitis Ezekiel had contracted.
"The parents knew the child became ill in February and then it wasn't until March the 13th when the child stopped breathing that they activated the health system," said RCMP spokesman Cpl. Darrin Turnbull, The Calgary Herald reported.
Crown Prosecutor Clayton Giles said in court Monday although the parents did not physically kill or abuse the child "they didn't take him to a doctor until it was too late — far too late," Buzzfeed reported.
However, according to the parents' recent Facebook post, Ezekiel did not start showing serious symptom until two days before he was taken to hospital, and the trial is "an attempt to offer our family up on the sacrificial altar of the vaccine industry." In addition, Collet told police that in the weeks preceding Ezekiel's hospitalization, he only had minor symptoms such as a runny nose, fever, and breathing troubles. A police statement from 2013 show that Ezekiel's father David noted that his son's condition appeared to be improving just before his health suddenly deteriorated and he stopped breathing.
In addition, the parents denied accusations that they tried to treat their son's illness using maple syrup, writing "anyone in their right mind would see how ridiculous this is, and if it wasn't such a serious matter, it would be laughable." They have threatened to sue CBC News for publishing these allegations.
Published by Medicaldaily.com