Parents Of Teen Who Died From Synthetic Marijuana, Connor Reid Eckhardt, Spark Crusade: Why Is 'Spice' So Dangerous?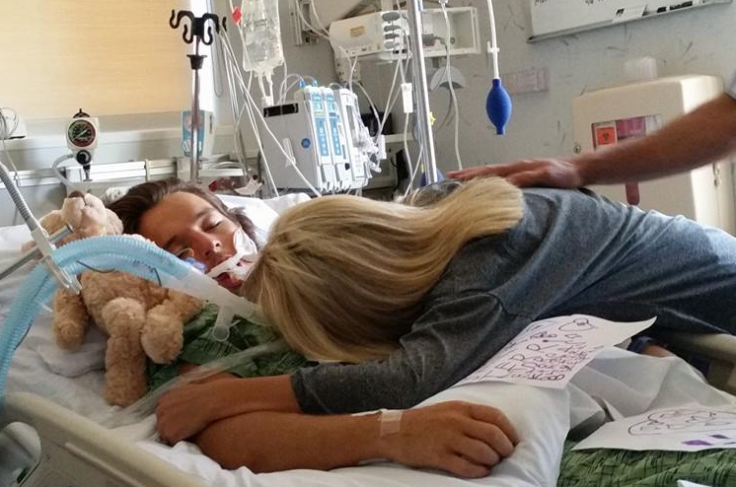 It took one hit of synthetic marijuana to send Southern California teenager Connor Eckhardt into a coma that he would never come out of. After enduring the agony of watching their son pass away, Eckhardt's parents have vowed to make sure their son's death won't be in vain, and will devote their time to informing every parent that will listen about the dangerous effects associated with the designer drug sometimes marketed as "Spice" or "K2."
"In a moment of peer pressure, he gave into that, thinking that was OK, it was somehow safe, and one hit later, he goes to sleep and never wakes up," Eckhardt's father, Devin Eckhardt, told KTLA.
The Eckhardts' harrowing journey began on July 11 when a single hit of synthetic pot turned the teen and his family's life inside out. Shortly after his seemingly innocent decision, Eckhardt slipped into a coma before suffering from severe swelling of his brain due to a lack of oxygen. On July 16, five days after smoking synthetic marijuana, Eckhardt passed away at the age of 19. The next day, his family complied with his wishes by donating his organs.
Devin and Veronica Eckhardt have decided to turn their story of heartache into a cautionary tale for all parents who fear their children may be experimenting with the dangerous drug made of chemically sprayed herbs. "Our son did not die in vain," Connor's mother told KTLA. "He was a light when he was alive, and that light will continue on."
According to the National Institute of Drug Abuse, synthetic marijuana is sold under a variety of names including Spice, K2, fake weed, Yucatan Fire, and Skunk, which can be bought legally at gas stations and so-called head shops. They usually contain dried, shredded plant material that is sprayed with chemical additives that induce a mind-altering effect. Although the designer drug's packaging often claims it is derived from "natural" ingredients, that could not be farther from the truth.
Part of what makes the drug so hazardous is that users can't be sure what they're getting, considering its manufacturers rarely test it for safety. Common side effects experienced by Spice users include nausea, vomiting, increased heart rate, hallucination, spike in blood pressure, and in some cases, heart attack. In 2010, two years prior to President Obama signing the Synthetic Drug Abuse Prevention Act, over 11,000 people visited emergency rooms after using synthetic marijuana, 59 percent of which showed no signs of any other drug use.
"Our son is gone forever from one hit of SPICE!!!" the Eckhardts wrote on a Facebook page devoted to their son's memory. "Which is legal. How can that be? So many people have messaged me that their loved ones died too. My son is gone forever. One picture is of him with his little sister that we adopted from Ethiopia and his other baby sister who now does not want to finish her senior year of high school because of her terrible grief. Something has to be done!!! Please share our story."
Published by Medicaldaily.com