Paris Smog Is Almost As Bad As Beijing: City Will Limit Car Traffic To Curb Dangerous Pollution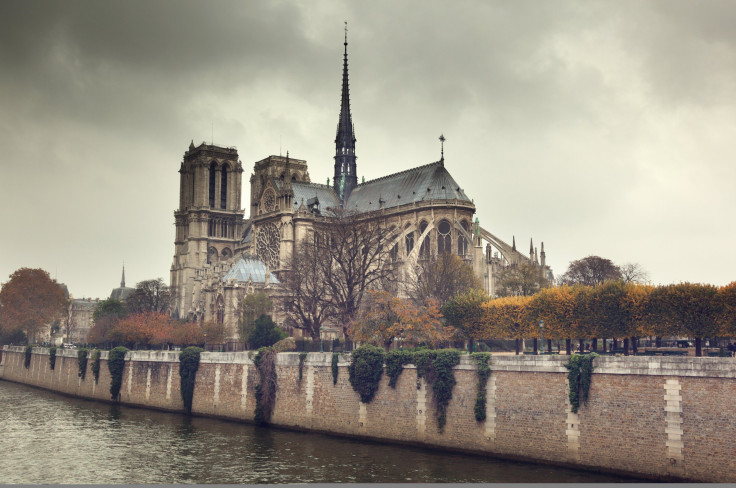 The levels of air smog in Paris have reached such a high that the French government has begun taking actions to curb the pollution by limiting car traffic on the streets. The city announced it will adopt a system of "alternating traffic" that would only allow vehicles with odd license plate numbers to drive on some days, and those with even license plate numbers to drive on other days.
Last week, the levels of pollution rose to become the worst case of smog the country has experienced since 2007. Because of the hazards of the thick pollution, the government believes the traffic solution is absolutely necessary. "The prime minister is aware of the difficulties that this may cause to the everyday lives of Parisians, the office of Prime Minister Jean-Marc Ayrault said in a statement, "but this is a necessary measure."
Officials measured 180 micrograms of particulate matter per cubic meter of air last Friday, in the Ile-de-France region of the country, which contains Paris. According to the AP, the "belt of smog" hung across hundreds of miles, blanketing France's Atlantic coast well into Belgium and Germany.
Millions of people in the city were given free access to public transportation this weekend and were also allowed free access to the bike share program, in hopes of curbing the excess pollution.
According to the World Health Organization (WHO), air pollution is a serious health threat to children, as well as a risk factor for acute and chronic respiratory diseases. The WHO defines outdoor air pollution as a large "consequence of the inefficient combustion of fuels for transport, power generation and other human activities like home heating and cooking." A combination of all these processes causes a mixture of pollutants containing diesel soot particles, lead, and ozone and sulfate particles. The WHO states that urban outdoor air pollution causes 1.3 million deaths per year.
Air pollution has also reached a hazardous high particularly in China, where scientists recently dubbed the situation a "nuclear winter," which can actually slow down photosynthesis in plants. Beijing in particular has seen immense smog that has hit 505 micrograms per cubic meter, which can easily penetrate the lungs and bloodstream.
But the question remains: Is China's air pollution causing diseased crops, as well as lung cancer in the country? The story of an 8-year-old girl who developed lung cancer has caused concern over the pollution, though scientists are still investigating the links between air pollution and cancer.
French government officials, meanwhile, emphasized that "children and sensitive people" ought to "avoid doing sports and follow their medical treatment" during the pollution spell.
Published by Medicaldaily.com