Parkour Accident May Have Caused Teen's Traumatic Brain Injury; 15-Year-Old Remains In Coma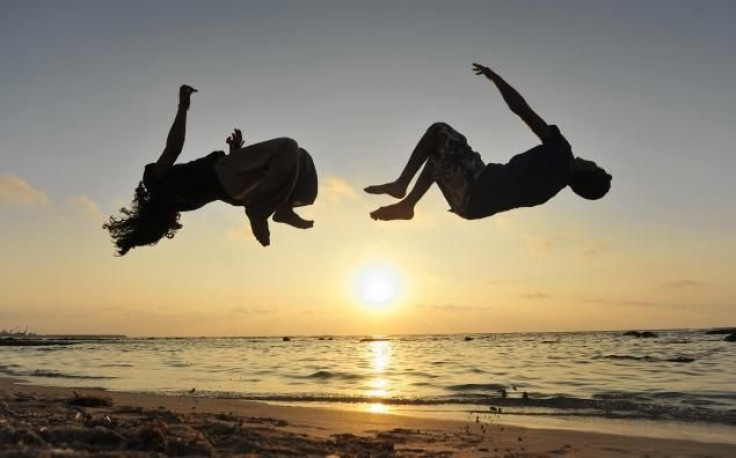 Authorities in Santa Rosa, Calif. believe a non-competitive, extreme sport known as parkour may have resulted in the hospitalization of a local teenager. An unidentified 15-year-old boy was found bloody and unconscious at Montgomery High School, and was rushed to Children's Hospital in Oakland, where he remains in critical condition.
"We're not sure what happened, if it was that he was the victim of felonious assault or if it was just an accident where he fell off the roof here while playing on the roof of the school," Santa Rosa Police Sgt. John Cregan told KGO-TV.
Parkour, described as moving from one place to another as quickly and efficiently as possible, was originally popular in France, but eventually made its way over to the United States. Also known as free-running, this extreme sport involves performing acrobatic tricks over and around obstacles and barriers in order to get through an open area.
Police are currently reviewing cameras stationed in the area, and conducting interviews with possible witnesses to determine the cause of the accident. Police suspect the boy was injured doing parkour because of another incident a few months back, when a friend broke a leg while practicing parkour at the same high school.
"Detectives discovered that several months ago this young man and several of his friends were actually here on the same campus and were engaged in parkour —jumping from roof to roof and against walls," Sgt. Cregan told KGO-TV. "One of the young men fell and broke his leg."
The boy was identified by his father after a man walking his dog discovered him with scrapes and bruises covering his motionless body. Doctors at Children's Hospital are keeping the young man in a medically-induced coma after a severe head injury knocked him unconscious.
This is not the first time parkour has been blamed for an unfortunate set of circumstances involving a fall at a public building structure. In Nov. 2009, police in Sacramento said a failed parkour trick was the cause of 15-year-old Kenneth Ta's death. Ta's friends and family also said the young man was an avid free-runner, and that it most likely resulted in him falling from an eight-story parking structure.
Published by Medicaldaily.com