Passengers and Personalities Heighten Teen Car Crashes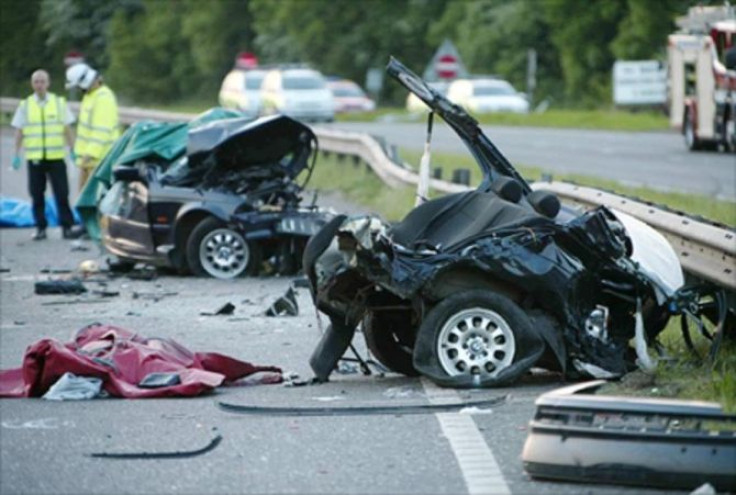 It's been known that peer passengers increase adolescent driver crash risk, but researchers have recently identified which young people are more likely to drive with multiple friends, and how these passengers may contribute to teen car accidents.
The studies were published in the Journal of Adolescent Health on Tuesday.
The Children's Hospital of Philadelphia and insurer State Farm – which collaborated on the studies, said in a statement on Tuesday that findings show that teens who are most likely to drive with peers generally considered themselves as "thrill-seekers." They also perceived their parents in being lax in rules or monitoring their whereabouts, and generally had poor perceptions of the risks associated with operating a vehicle.
Study author and behavioral researcher Jessica Mirman said the good news is that these teens with a tendency towards risky behavior make up the minority of the teen-driving population, and that study participants generally reported strong perceptions of the risks of driving, low frequencies of driving with multiple passengers and strong beliefs that their parents monitored their behavior and set rules.
The second study found male and female teen drivers with peer passengers were both equally likely to be distracted just before a crash compared to their counterparts who drove alone. About 71 percent of males and 47 percent of females said they were distracted directly by the actions of their passengers, among the teens who reported that they were distracted by something inside the car before an accident.
Researchers also found that males with passengers were nearly six times more likely to perform an illegal maneuver and more than twice as likely to drive aggressively before a crash, compared to males driving alone. However, females rarely drove aggressively before an accident even where there were multiple passengers in the car.
Experts said that although most teens are responsible drivers, some are unaware of the negative effects passengers have on their driving.
"Teen passengers can intentionally and unintentionally encourage unsafe driving. Because it can be difficult for new drivers to navigate the rules of the road and manage passengers, it's best to keep the number of passengers to a minimum for the first year," Mirman said.
Parents should actively support safe driving among their teens and their passengers, and researchers recommend parents to set a "house rule" of allowing zero teen passengers for the first six months of driving and permitting only one passenger for the second six months of driving.
"It's critical that parents stay involved in their teens' driving beyond the learner permit phase. This includes continuing to monitor their driving activities and to review ways teens can be safe drivers and passengers," said State Farm research director Chris Mullen in a statement.
"Combined with Graduated Driver Licensing laws that limit passengers for the first year of driving, involved parents are an effective strategy to protect teens from a dangerous and preventable crash risk – driving with their friends," Mullen added.
Published by Medicaldaily.com