Patient Ratings Not Linked To Cancer Surgery Outcomes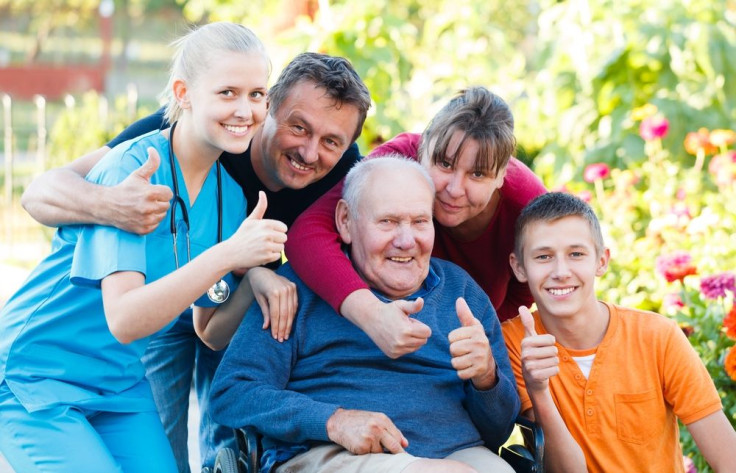 (Reuters Health) – - For hospitals, patient satisfaction ratings don't necessarily line up with cancer surgery stats, according to a new study.
"I don't think the results are necessarily surprising, they just highlight that there is very little publicly reported hospital data to help guide cancer patients in decision making," said lead author Dr. Jason D. Wright of the Columbia University College of Physicians and Surgeons in New York.
It's difficult to say if the results would be similar with a different group of patients who were not undergoing surgery for cancer, he said.
The researchers used a database of more than 63,000 patients who had solid cancer tumors removed surgically at 448 hospitals in the U.S. The Hospital Compare database collects patient satisfaction ratings, quality of care measures – such as whether patients received guideline-recommended medications - and 30-day surgical outcomes.
Patients can search the Hospital Compare tool for ratings here: http://1.usa.gov/1cqANBQ.
Satisfaction ratings are based on a 27-question patient survey focusing on their experiences of communication with hospital staff, staff responsiveness, the facility's cleanliness and quietness, pain management, medication communication and discharge planning.
Patients also rate their overall experience on a 10-point scale and say whether they would recommend the hospital to others. Based on responses to these last two questions, Wright's team found that patient satisfaction ratings did not predict the risk of death or complications like heart attack, cardiac arrest, blood clot or stroke at the rated hospitals.
Dividing the hospitals into four groups based on patient satisfaction, they found that those with the lowest ratings had an average complication rate of almost 22 percent, compared to almost 19 percent for those in the top fourth.
There was even less difference when the researchers sorted the hospitals by whether patients would recommend them to others, according to the results published in JNCI.
Patient satisfaction and surgical outcome are two different concepts, Wright told Reuters Health by email.
"This shows that satisfaction with care may not necessarily equate with high-quality care," he said. "Certainly for patients, satisfaction and patient experience are important and a meaningful outcome."
To bring patient ratings into alignment with care outcomes, we would need specific measures for cancer patients undergoing surgery, he said.
"Medical consumers should be aware of the limitations of available measures and what these measures actually quantitate," he said. "Ratings should be placed into the context of other factors to help patients choose hospitals."
It may be true that some hospitals are better at treating patients and others are better at making them comfortable.
"My argument is they don't need to correlate," said Dr. Karl Bilimoria of the Surgical Outcomes and Quality Improvement Center and department of surgery at Feinberg School of Medicine at Northwestern University in Chicago.
"They offer different information," said Bilimoria, who coauthored an editorial in the journal.
But even if they don't predict surgical outcomes after 30 days, patient ratings are still important, he said.
Outcomes are the most important measure, he said, but patient satisfaction is important too, and patients should have access to both metrics in order to make a choice.
"We all want to make sure that when we have cancer surgery we come out the other side alive," he said. "After you look at death and really serious complications, a lot of people would probably start to talk about how much they like their doctor, how much they understand them, how good they are at communicating."
Many people currently choose hospitals and providers based on family and friend recommendations, he said.
"As we get better and better data about provider performance, we hope that patients will start to use that," Bilimoria told Reuters Health. That data is available on many governmental, state and private websites, he said.
SOURCE: http://bit.ly/1F3FLVn and http://bit.ly/1CtZTli JNCI, online January 24, 2015
Published by Medicaldaily.com