Patient Shot In Hospital Bed: 62-Year-Old Woman Hears 'Pop' And Sees Blood Trickling Onto Sheets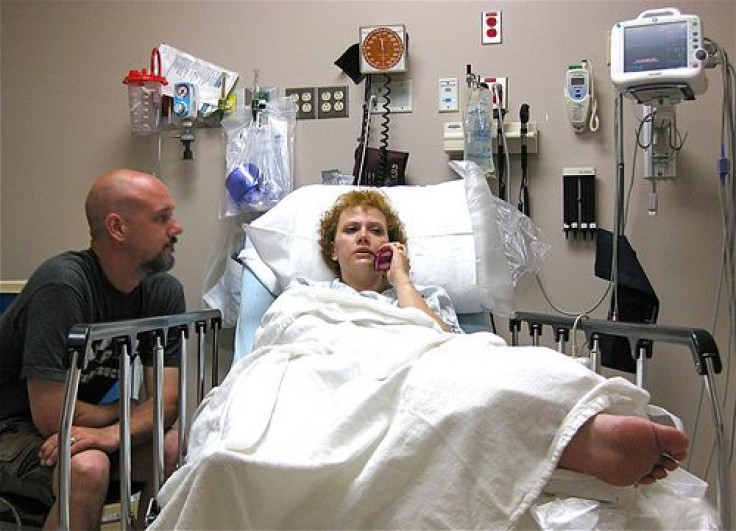 A 62-year-old Pennsylvania woman was shot in her hospital bed late Monday night. A stray bullet pierced her first floor window and struck her in the abdomen. Realizing the blood seeping onto her sheets, the woman called for help and was soon treated for superficial wounds.
"She heard a popping sound, then reached down to her side, her abdominal area, where she noticed she was in pain and had blood coming out of that area," said Delaware County District Attorney Jack Whelan.
The victim's name has not been released. Officials at the Crozer Chester Medical Center in Upland, Pa. have started an investigation into the gunshot.
Investigators scoured nearby neighborhoods on Tuesday for anyone who might have heard the gunshot. They say the gunshot could have come from as far as a mile away.
Police believe the shot came from an area to the west of the hospital and are checking out all reports of gunfire Monday night in the hopes of pinpointing a neighborhood.
"There are certain neighborhoods that are in close proximity to this hospital that have a high rate of crime and a high incidence of drug activity," Whelan told WPVI.
Despite these rates, Whelan said that this was the first incident of its kind to involve the hospital. The timeframe for the investigation is currently unknown, but investigators believe the incident was a fluke and perceive no direct threats aimed at the hospital.
The D.A. continued to stress the hospital's safety.
"All of my children were born in this particular hospital," said Whelan. "I wouldn't hesitate to come to this particular hospital at any point in time. I think if you come to this hospital, you are safe."
Luckily for the victim, taking a bullet in the hospital is probably the best-case scenario.
"It's crazy," one local resident offered. "People are stupid."
Published by Medicaldaily.com