Patients With ALPS, A Rare Blood Disorder, May Benefit From Sirolimus: A 'Profound' Finding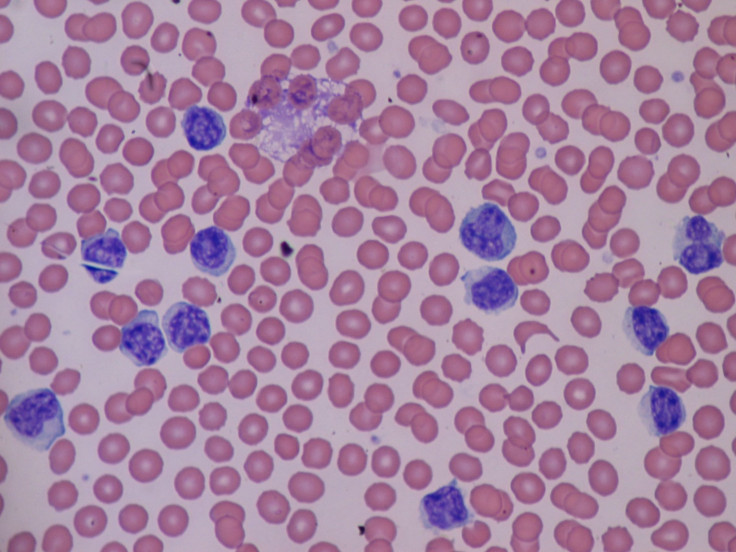 A new study published Tuesday in the journal Blood claims to have made a "profound" advance toward better treatment for autoimmune lymphoproliferative syndrome (ALPS), a rare blood disorder.
ALPS is one of the autoimmune cytopenias (ACs), a group of diseases in which the immune system mistakenly destroys blood cells. Symptoms can include anemia, uncontrolled bleeding, increased vulnerability to infections, swollen lymph nodes, a painfully enlarged spleen, fatigue, and anxiety. And since this condition is so rare, diagnosing it has been trial-and-error. More often than not, parents will spend years getting children tested, and unsuccessfully at that, before getting an accurate diagnosis. There's currently no cure outside hematopoietic stem cell transplant.
Prior to this study, patients with ALPS had few long-term treatment options — of those, many were therapies that "required chronic immunosuppression with medications with limited efficacy and high toxicity," researchers from The Children's Hospital of Philadelphia (CHOP) said. This same group previously demonstrated that treatment with the mTOR inhibitor, called sirolimus, led to a complete response in a small study of five children. Now, researchers have expanded upon this study and opened a multi-institutional clinical trial using sirolimus for ALPS patients who were intolerant to or had failed other therapies, including the commonly prescribed class of immunosuppressive drug, corticosteroids.
The trial included 30 patients — 20 male and 10 female — between ages 5 and 19 years old; 12 had ALPS, six had other ACs, and 12 had secondary cytopenias caused by other underlying autoimmune diseases, like lupus and Evans syndrome. Each patient was either intolerant of or resistant to corticosteroids.
Siroliumus was given at a dose of 2 to 2.5 milligrams, and gradually increased to the maximum dose of 4 mg per day. Researchers had anticipated administering the treatment for six months, but when patients started to show a "favorable response" to the drug, they gave patients the option to "continue treatment with continued serial follow-up to monitor for efficacy and toxicity."
Of the 12 children with ALPS, 11 had complete responses in as little as three months, which means their blood cell count was restored to a normal level; the 12th patient had a complete response after 18 months. Patients also reduced swelling in their spleen and lymph nodes. And when researchers followed up after two years, there were few adverse side effects.
Researchers explained that sirolimus is most commonly used to suppress the immune system and prevent rejection after solid organ transplant. Usually, it's combined with other immunosuppressive drugs, making it challenging to understand the risk for infection. This is reportedly the first multi-center clinical trial that's evaluated the safety and efficacy of sirolimus for patients that haven't taken to other therapies.
"The responses in patients with ALPS were profound, and these results suggest sirolimus should be considered early in the management of patients who need chronic treatment," researchers concluded. "Of note, whereas the effect of sirolimus is robust, immune suppressants like sirolimus and [mycophenolate mofetil] take time before achieving their full effects. Thus patients who present with severe or life-threatening autoimmune cytopenias likely need corticosteroids...as they have a more rapid onset."
That said, more research needs to be done. The present study includes a small sample size, and researchers still need more information on the long-term effects of sirolimus, if patients can stop therapy after they've experienced a complete response. Lead study author Dr. David Teachey, a physician-researcher at CHOP, explained in a press release that because many ALPS cases stem from underlying gene mutations, future studies might want to test and see if sirolimus effectively treats other ALPS-like disorders.
Teachey concluded: "More research remains to be done, but this treatment has produced profound, dramatic results for children, and has improved their quality of life."
Source: Teachey DT, et al. Sirolimus is effective in relapsed/refractory autoimmune cytopenias: results of a prospective multi-institutional trial. Blood. 2015.
Published by Medicaldaily.com