Patients Are 'More Likely to Die' if Hospitalized During Weekends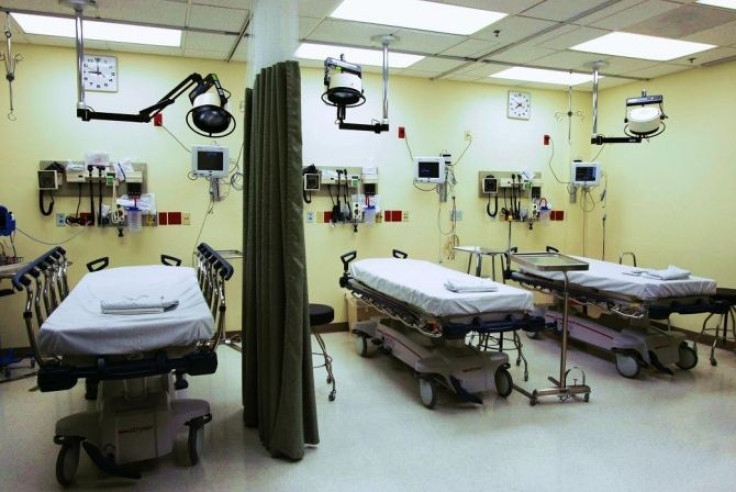 Patients are "more likely to die" in hospitals if they are admitted during the weekend, a major study confirmed.
The study, published in the Journal of the Royal Society of Medicine in Thursday, found that patients were 16 percent more likely to die if they were admitted to hospital on a Sunday compared to patients admitted in the middle of the week.
University College London researchers reviewed all admissions to the National Health Service Hospitals in England during 2009 to 2010 which totaling to more than 14 million emergency and planned hospital admissions and found that more than 187,300 patients died within 30 days of being admitted.
The study found higher death rates in patients who went in hospital during weekends and slightly lower death rates in people who were already in hospital before the weekend.
For every 100 deaths following admissions on a Wednesday, a "significant increased risk" of 16 more occurred for admissions on a Sunday, according to study results.
Researchers identified a "significantly higher risk of subsequent in-hospital death" during the 30-day follow-up period with admissions during Saturday or Sunday compared to mid-week days.
Tuesday through Friday admissions were associated with the "lowest risk of in-hospital death" while Sunday admissions were linked with the "highest risk".
"Admission on Saturday was associated with a marked increased mortality (death) risk and admission on Monday was associated with a less, but statistically significant, increased risk," researchers added.
The findings were consistent with data from 254 non-profit hospitals in the United States, according to researchers.
"These results offer conclusive evidence that confirms previous reports of increased 30-day mortality risk for patients admitted to hospital with emergency conditions at the weekend compared with the rest of the week," lead researcher Professor Domenico Pagano said in a statement.
Researchers said that there may be several reasons that contribute to higher mortality rates among people admitted to the hospital on Saturdays and Sundays, such as reduced staffing, reduced availability to diagnostic tests on weekends and also patients admitted during weekends may be in more critical health conditions otherwise their admissions may have been postponed to a weekday.
The research team recommended that health services be reorganized to provide "seven-day access to all aspects of care".
The NHS Confederation admitted there was "an inconsistency in the care patients receive" depending on when they were admitted, which needed to improve, according to AFP reports.
In an interview with the Sunday Telegraph earlier this week, Health Secretary Andrew Lansley said that more efforts could be made to increase the number of senior doctors working on weekends, and ordered a "fundamental rethink" of how hospitals are operated during weekends.
"Much of the rest of the country continues to be open for the public's needs at weekends – an NHS that revolves around patients should be the same. By opening some services seven days a week, more patients will get the care and treatment that they need when they need it. In some parts of the NHS, this is already happening," Lansley said responding to the study.
"On Saturdays and sometimes Sundays, some services have scanners open to provide tests, are doing operations, and have more senior staff around," Lansley added.
Researchers indicated that a number of studies have also identified an increased risk of death associated with weekend acute admissions for ruptured abdominal aortic aneurysms, acute epiglottitis and pulmonary embolism in Canada.
Previous research has also shown that weekend admissions in the U.S. accounted for increased mortality rates in patients associated with acute myocardial infarction, acute kidney injury and infant mortality among teenage mothers giving birth during weekend admissions compared to mid-week days, according to the study.
Published by Medicaldaily.com