Peanut Butter, Almond Butter Recall: What Types Of Food Can Be Contaminated With Salmonella?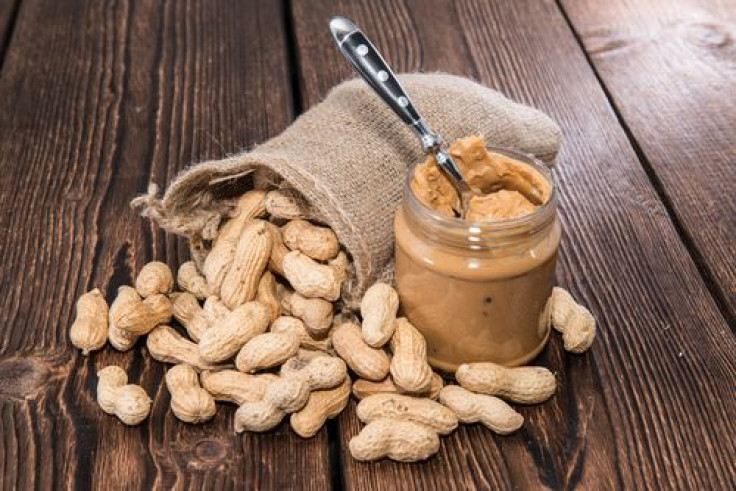 Arrowhead Mills Peanut Butters, MaraNatha Almond Butters and Peanut Butters, and other private label nut butters manufactured by nSpired Natural Foods Inc. have been included in a voluntary recall due to a possible Salmonella contamination. The Food and Drug Administration (FDA) alerted the company to the possible health risk following routine testing that was spurred on by four separate illness reports linked to nSpired food products.
"nSpired Natural Foods Inc. is committed to producing the highest quality products and our top priority is the safety of our consumers," the company said in a statement. "For this reason we are initiating this voluntary recall of the products below as a precautionary measure. The use-by date can be found on the top of the jar lid. The Company is currently working with customers and retailers to remove and destroy products with the above use-by dates from store shelves and warehouses."
A list of all nSpired Natural Food products included in the recall, which are packaged in glass and plastic jars, can be found on the FDA's website. The recall also includes private label nut butters that are sold under Trader Joe's. Whole Foods, Kroger, and Safeway brand names. All products were available in the United States, Canada, Hong Kong, United Arab Emirates, Dominican Republic, as well over the Internet. Customers are asked to throw away any products included in this recall and contact that company at 1-800-937-7008 for a refund.
More often than not, Salmonella-contaminated food recalls tend to include poultry, meat, eggs, and dairy products, so it would appear peanut butter and almond butter are not obvious culprits. Salmonella, a group of bacteria that is considered the most common cause of food poisoning in the United States, can potentially lead to fatal infections in small children, older adults, and people with weakened immune systems. Common symptoms of a Salmonella infection include fever, diarrhea, nausea, vomiting, and abdominal pain.
In addition to poultry, meat, eggs, and dairy products, Salmonella can also be found in raw fruits and vegetables, such as alfalfa sprouts and melons, unpasteurized juices and milk, spices, and nut products. People can limit their risk of being exposed to Salmonella by avoiding raw, uncooked, undercooked, or unpasteurized food products that are considered high-risk foods. Food should also be properly refrigerated before cooking and cooked foods kept separate from ready-to-eat foods.
Published by Medicaldaily.com