Pediatric Antibiotic Stewardship Programs Most Effective With Audit And Feedback In Place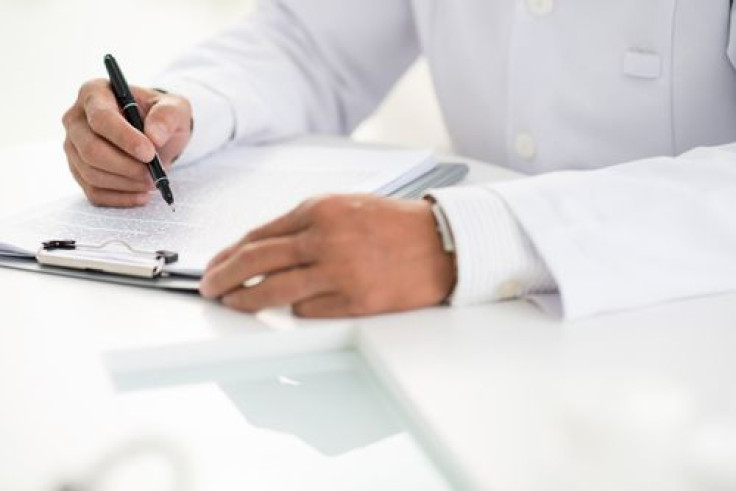 Along with implementing an antibiotic stewardship program, it is also important to have in place an audit and feedback strategy to maintain long-term results. This was the conclusion of a study conducted by Dr. Jeffrey S. Gerber, from the Children's Hospital of Philadelphia, published in JAMA. The results of the study, according to a press release, suggest that the initial benefits of an outpatient antimicrobial stewardship intervention aimed at reducing the unnecessary use of antibiotics were lost after discontinuation of audit and feedback to clinicians.
World over, clinicians are battling with the increasing number of antibiotic-resistant germs that keep cropping up. No longer affected by conventional first-line antibiotics, these germs can be destroyed only by stronger and unusual antibiotics. The major reason for this is the overuse of antibiotics that have made the germs resistant to them. In a case of "once bitten, twice shy," bacteria and viruses are able to change their morphology in response to the antibiotics rendering them useless against a new and undefeatable strain.
Previous studies have found that antibiotic overprescription is highly prevalent among pediatric patients suffering from acute respiratory tract infections. To combat this overuse, hospitals all over America have adopted the antibiotic stewardship program that is designed to reduce inappropriate antibiotic use. These programs are often coupled with audit and feedbacks that allows the stewardship program to interact directly with the clinicians and help design antibiotic therapy for patients, carried out after the initial prescription is given out.
To test the effectiveness of such a strategy, Gerber and his colleagues conducted a randomized trial of an outpatient antimicrobial stewardship intervention that claimed 50 percent relative reduction in prescribing rates for broad-spectrum antibiotics. They wanted to know the status of the program in control sites after termination of audit and feedback.
The randomized trial was conducted within 18 community-based pediatric primary care practices using a common electronic health record. Of these, nine centers received the intervention and the others did not. As part of the program, clinicians were educated and were given a review on current prescription guidelines for targeted infections. They were also given audit and feedback of antibiotic prescribing.
One year after initiating the study, the researchers stopped providing antibiotic prescription audit and feedback to clinicians in the intervention group. As part of their plan, they extended the observation period by an additional 18 months, bringing the total observation time to 50 months.
The researchers found that following the 12-month intervention of prescribing audit and feedback, prescription of broad-spectrum antibiotics reduced from 26.8 percent to 14.3 percent among intervention practices vs. 28.4 percent to 22.6 percent in controls. But once audit and feedback stopped, antibiotic prescription increased over time, reverting to above baseline levels.
After restandardization of the data set for the additional 18 months of data, antibiotic prescribing increased from 16.7 percent at the end of intervention to 27.9 percent at the end of observation in the intervention group. In controls, it increased from 25.4 percent to 30.2 percent.
"These data suggest that audit and feedback was a vital element of this intervention and that antimicrobial stewardship requires continued, active efforts to sustain initial improvements in prescribing. Our findings suggest that extending antimicrobial stewardship to the ambulatory setting can be effective but should include continued feedback to clinicians," said the authors.
Source: Gerber J et al. Durability of Benefits of an Outpatient Antimicrobial Stewardship Intervention After Discontinuation of Audit and Feedback. JAMA. 2014.
Published by Medicaldaily.com