Pediatricians Asked To 'Fight Homophobia' And Improve Care For 'Sexual-Minority Youth'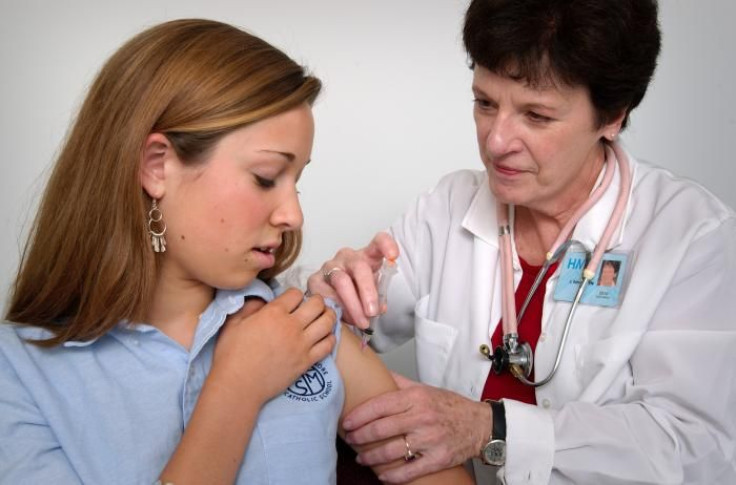 Whereas Americans were once asked to tolerate diversity, they are now implored to embrace it.
The nation's largest pediatricians group on Monday updated its policy on sexual orientation for the first time in a decade, calling on members to do more to fight homophobia and "heterosexism," in addition to improving care of teenagers reporting same-sex attraction.
"Sexual-minority youth should not be considered abnormal," the American Academy of Pediatrics said in a statement on same-sex attraction among youth. Although "nonbinding," the group's new policy recommends its member pediatricians instill an office culture that is "teen-friendly and welcoming to all adolescents, regardless of sexual orientation and behavior."
Pediatricians might do so by displaying brochures depicting "both same- and opposite-gender couples" or posting a "rainbow" decal on an office door or bulletin board. The new policy also suggests rewriting medical questionnaires in "gender-neutral" language, and that clinical staff members be instructed to ask boys and girls about "partners" rather than sex-specific girlfriends and boyfriends when discussing sexual activity.
The Academy's new guidelines strive to keep the subject of sexual orientation upbeat, rather than "doom and gloom" about gay and lesbian youths, said Dr. David A. Levine, a member of the group's committee on adolescence. "There is an emerging literature about resiliency [in these populations], and about the fact that parental acceptance and parental love, family connectiveness, religious connectiveness and school connectiveness are all very protective against risk behaviors," Levine, who is a professor of pediatrics at Morehouse School of Medicine in Atlanta, told reporters.
Levine added that acceptance of a child's perceived sexual orientation at that age would help development of positive self-esteem, a quality protective of high-risk behaviors.
The Academy, founded in 1930 with some 60,000 current members, also recommended that pediatricians "support or create gay-straight alliances at schools, and support the development and enforcement of zero-tolerance policies for homophobic teasing, bullying, harassment, and violence."
Other pediatrician groups in the United States, however, disagreed with the Academy's decision to normalize non-heterosexual orientations, although they qualify that pediatricians should treat all patients with compassion and respect in the delivery of quality care.
"That's where we would disagree. Major, major disagreement," Dr. Den Trumbull, president of the American College of Pediatricians, told reporters. The group was formed in 2002 as an alternative to the Academy following its policy favoring adoption of children by same-sex couples.
The Christian Medical and Dental Associations went further, saying "homosexual behavior can be changed," and children experiencing "gender-identity confusion" should receive therapy if needed, and be around "appropriate role models."
In response to criticism from other medical groups, the Academy said therapy for same-sex attraction is "never indicated" and recommended that pediatricians uncomfortable with such patients refer them elsewhere for clinical care.
Published by Medicaldaily.com