Penguin CBD Review + Coupon Code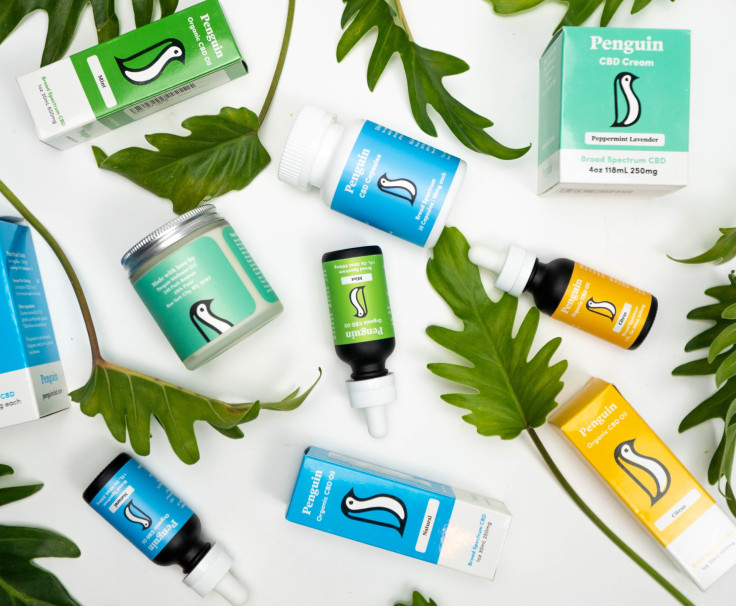 Disclosure:This article was made in paid partnership with Penguin CBD
Quick Overview: Penguin CBD
Pros:
CBD oil, capsules, cream, and gummies available
Broad-spectrum extract with zero THC
Sourced from hemp grown in Oregon
Third-party testing provided by ProVerde Laboratories, with results available on website
CBD oil comes in three flavors
CBD oil comes in three potencies
Free shipping on all US orders
30-day return policy with full refund
Excellent customer support
Cons:
No combo discounts
No vape products
No pet products
Official website: https://penguincbd.com/
Interested in Penguin CBD products? Save 5% with by using this code: GET5OFFNOW
Who is Penguin CBD?
If you've never heard of Penguin CBD before, that's understandable. They're still a relatively new face in the CBD market. Yet, at the rate they've been gaining positive attention, they might become one of the big names soon.
Penguin sources their hemp from their farm in Oregon, where it gets grown naturally without the use of pesticides or chemical fertilizers. Then the hemp gets brought to their lab where it undergoes a CO2 extraction process to create their oil.
In order to ensure quality control, ProVerde Laboratories is brought in for third-party testing. They make certain that all of Penguin's products meet industry standards and are completely clear of any contaminants. Their lab results can be readily found on the Penguin website.
Not only does Penguin sell CBD oil, but they also have capsules, creams, and gummies as well. For the purpose of this review, I decided to try each one and give my thoughts on them.
Penguin CBD Oil Review
Penguin's CBD oil is a broad spectrum extract. That means it still retains all of the other beneficial terpenes from hemp, but without any of the THC. The oil is available in three flavors: Natural, Citrus, and Mint. It also comes in the following concentrations:
250mg (8.3mg per mL dose): $45
600mg (20mg per mL dose): $75
1000mg (33.3mg per mL dose): $105
I sampled all three flavors in the 600mg strength bottles. I think this is the best potency for intermediate users, while 250mg is better suited for newcomers and 1000mg for those with greater relief needs.
In order to get the greatest effects from the oil, it's recommended that you use the dropper to place a full mL dose under your tongue and then wait 60-90 seconds before swallowing. This method ensures that the CBD gets absorbed through the mucus membranes, thus entering and circulating throughout the bloodstream faster.
What stands out about Penguin's CBD oil is that there isn't any noticeable aftertaste. Instead, it's clean and smooth all the way down. This is always a pleasant surprise if you're used to the earthy, sometimes bitter taste that many other CBD oils have.
Out of the three flavors offered, I'd say that mint was probably my favorite. It's very subtle and pleasing to the taste buds. The citrus is a bit stronger due to the fruit flavoring, but it has a perfectly agreeable taste too.
Penguin CBD Capsules Review
Penguin CBD also offers their broad spectrum formula in a soft gel capsule form . Each capsule has about 10mg of CBD, for a total of 300mg per 30-count bottle.
What I've always liked best about CBD capsules is how simple they are. There's no need to measure out dosages, and you don't need to spend time chewing them up. You just take one capsule with a glass of water like any normal capsule and you're good to go. It's fast and you don't have to worry about the flavor.
They're also more portable than any other type of CBD products. You can just toss the bottle in a bag and take it anywhere with you. I just wouldn't recommend leaving them in the heat for very long, though.
Penguin CBD Cream Review
I knew I was in for a treat when I first opened the jar of Penguin CBD cream . Immediately you get hit by the wonderful combined aroma of lavender and peppermint. It's so good that there have been more than a few times that I opened the lid just to get a whiff.
To be clear, this is not a cream for pain relief or inflammation. Instead it's meant more for skincare and beauty purposes. You're supposed to apply it twice a day, first thing in the morning and then later on at night. Every 4oz jar contains about 250mg of CBD altogether.
After about a week and a half of implementing the cream into my daily regimen, I started seeing results. Its terpene-packed formula is great for making your skin look more lively, youthful, and healthy. I also found that it had a restorative effect that reduced dryness and itchiness, which was certainly appreciated given the colder weather lately.
Penguin CBD Gummy Worm Review
Gummies have always been one of the more fun and beginner-friendly ways to take CBD. Penguin's CBD gummy worms are a particularly good example of this, as their taste is almost nearly identical to the actual candy. You'd think they were the real deal, except each worm packs a full dosage of CBD.
For the gummy worms, Penguin decided to use a CBD isolate extract. I think this choice was for the best. Having tried full spectrum and broad spectrum gummies before, they always have a noticeably funky hemp taste to them. Meanwhile, ones created with CBD isolates tend to have the best flavor.
It should be noted that these are sour worms. That means they are coated in a delicious mixture of citric acid and sugar. Being a fan of sour candies myself, I absolutely loved it.
Each worm contains 10mg of CBD. There's exactly 30 worms per container, so you get 300mg overall. For most people that's a month's supply of edibles, so it's a fairly average amount when it comes to CBD gummies.
Where do I order Penguin CBD products?
The best place to go is the official Penguin CBD website. You can find all of the products mentioned in this review in their shop, which currently offers free shipping on all orders within the United States. They also have a 30-day refund policy if there's anything wrong with your order.
If you ever have any questions, their customer support team is available through their Contact page. I can say from experience that they're very responsive, courteous, and eager to resolve any issues.
Final Thoughts
When it comes to CBD products, there definitely isn't a shortage of options out there. The sheer amount of choices can be staggering at times. However, outside of the big brands that everybody knows, far too many of them fall into the zone of mediocrity.
This is how Penguin sets itself apart from the rest. They strike a solid balance between high-quality products and affordable prices that's all too rare in CBD market.
Penguin also has a well-rounded selection as a whole. There really isn't a weak spot in their line-up, as I would easily recommend each one of their products. It has something for everybody, whether you're a CBD novice or a frequent user.
Another thing that's commendable about Penguin is the attitude of the brand. They've got a very relaxed, friendly demeanor that shines through across their website and among their support team. You can tell that they're a group of people passionate about CBD and making it accessible to the public.