Massachusetts Man Receives First US Penis Transplant After Losing Genitals To Cancer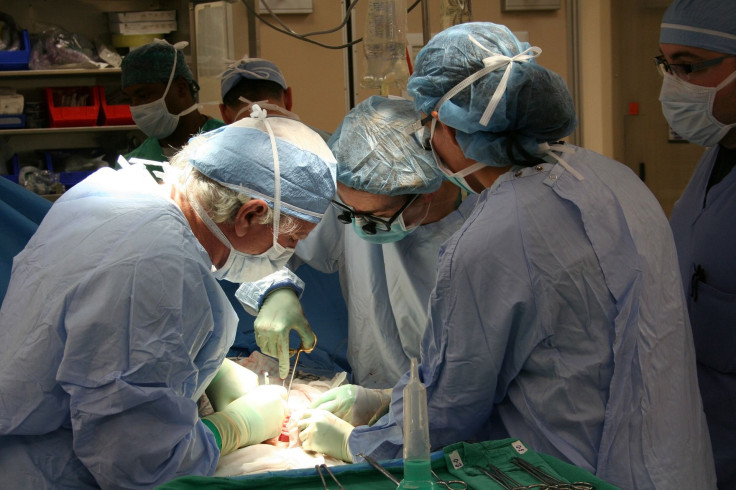 When 64-year-old Thomas Manning was injured during an accident at work, he didn't expect to discover something even worse while at the hospital. But that's exactly what happened. Doctors found a tumor on his penis, a sign of aggressive penile cancer. Though penile cancer is rare, it can be fatal and often results in a full or partial penectomy, or amputation of the penis.
As a result, Manning, who works as a bank courier in Massachusetts, has lived with about 10 percent of his penis since 2012. Though he'd kept a positive outlook on the amputation, he had also remained hopeful that someday, he'd be able to "go back to being who I was," he told The New York Times. Thanks to surgeons at Massachusetts General Hospital, he may soon be able to do just that now that he's become the first recipient of a penis transplant in the United States.
A penis transplant involves surgically implanting a donor's penis onto the patient, assuming the blood type and skin color is correct. For Manning, the transplant also meant going through a series of medical tests, in addition to psychological interviews, in which doctors made sure he was physically and mentally prepared to handle it as well as take anti-rejection medication. He sat on the waiting list for two weeks before they found a donor, then underwent a surgery involving a large group of surgeons.
Though Manning's procedure has been initially deemed successful, the doctors who operated on him remain wary — it's an experimental situation, after all.
"We're cautiously optimistic," Dr. Curtis Cetrulo, a plastic and reconstructive surgeon at Massachusetts General Hospital and leader of the surgical team that operated on Manning, told The New York Times. "It's uncharted waters for us."
The world's first successful penis transplant occurred in 2014 in South Africa, after the patient, a 21-year-old male, had lost part of his penis due to a bungled circumcision. By early 2015, the patient had recovered the function of his penis, and was able to urinate normally and perform sexually. By June he announced his girlfriend was pregnant. Past penis transplants had failed, mainly due to ethical concerns about the procedures. In 2006, for example, surgeons attempted the very first penis transplant in Guangzhou, China, but 15 days later the patient had the surgery reversed. He and his wife had apparently suffered from psychological trauma related to the transplant, adding fuel to medical professionals' concerns about the ethics of the operation.
The success of the South African penis transplant, then, became a tide-turning moment — inspiring surgeons that it was indeed possible, and providing hope to men who had lost their penises from defects, injuries, cancer, or combat. After that patient was deemed a success, doctors in the U.S. started following suit in planning for penis transplants. The first discussions involved surgeons at Johns Hopkins University School of Medicine preparing to provide penis transplants to U.S. veterans who had suffered from serious genital injuries in combat.
As for Manning, he's hopefully on his way to a full recovery, despite experiencing hemorrhaging and immediate medical attention the day after his surgery. He believes that if he's able to get 75 percent of his penis function back, and have a love life again, his case will offer hope to the thousands of men in the U.S. and around the world who could benefit from a penis transplant. For now, he aims to eliminate the stigma surrounding genital removal due to cancers or injuries, and remind men who've gone through something similar that they shouldn't be ashamed. "Don't hide behind a rock," he said.
Published by Medicaldaily.com