Pennsylvania Baby Who Inspired 'Hannah's Law' Passes Away From Krabbe Disease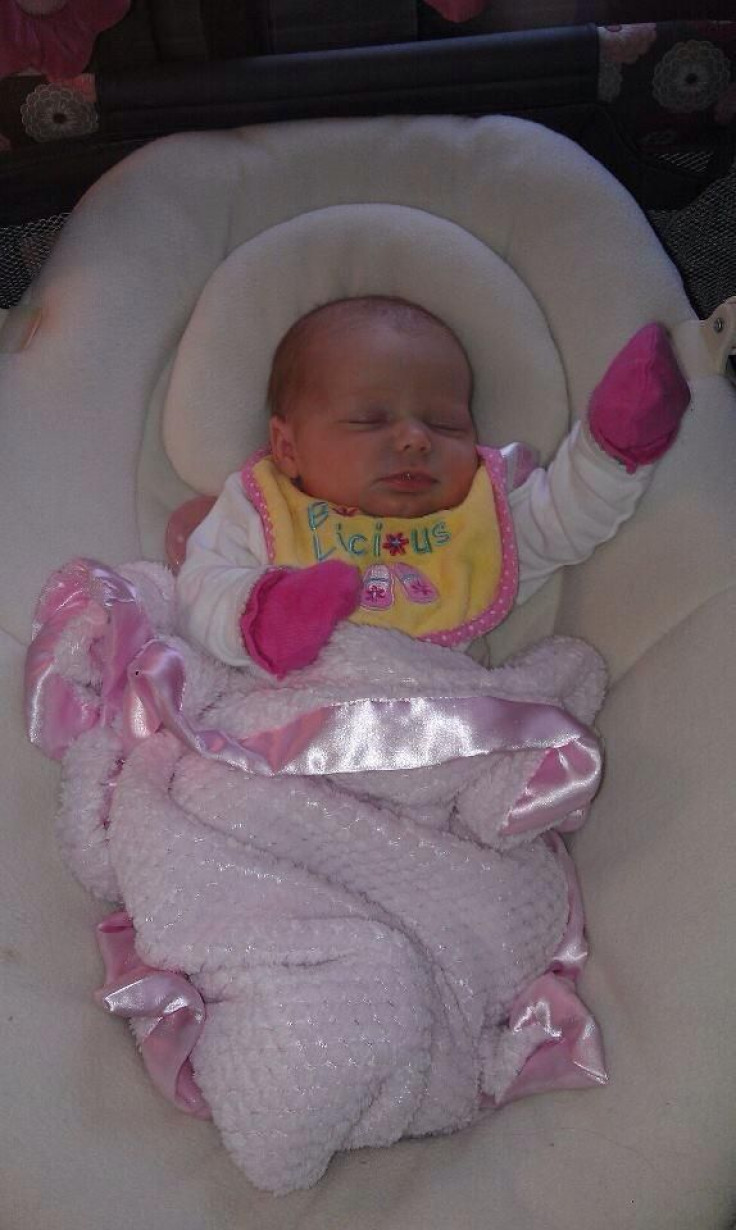 Hannah Ginion, the baby girl whose diagnosis with the rare, degenerative Krabbe disease prompted doctors to introduce improved newborn screenings and led to the creation of "Hannah's Law" has died. She was 1 year and 11 months old.
The young baby from Bristol Township in Bucks County, Pa., died "peacefully" on Dec. 28, wrote her family on the Facebook page, Hope for Hannah. "Hannah was called home to be with the Angels this morning. She went peacefully."
Hannah, months after her birth in January 2013, was diagnosed with Krabbe disease, formally known as globoid cell leukodystrophy, an inherited disorder in which the nervous system lacks an enzyme known as galactosylceramidase, which is necessary for the growth and use of myelin, a coating that protects particular nerve cells that allow for the fast-paced spread of nerve impulses, according to Genetics Home Reference.
The disease affects one in 100,000 people in the United States with no cure. The disease normally occurs in babies below the age of 1, with many dying from it before or by the age 2, though early intervention, which includes blood transplants from an umbilical cord, can help in treating the disease.
Hannah's family was not aware that a test at birth could have detected the disease and allowed them to seek treatment then.
"They said it's too late for her. The symptoms had already progressed," Hannah's mother, Vicki told Fox-affiliate, My Fox Philly.
The Ginions then started the Hope for Hannah Facebook page in an attempt to spread the word about Krabbe disease. The page brought them over 24,000 people who began following her story online and motivated doctors and officials in different states to question and make improvements to screening tests for newborns.
Pennsylvania Gov. Tom Corbett signed "Hannah's Law" in October 2014, expanding prenatal screenings for newborns to help improve detection of Krabbe disease and other degenerative disorders.
"It is an honor to sign this bill, which will help to improve and hopefully save the lives of some of Pennsylvania's most vulnerable population – our children," Corbett told Levittownnow.com back in October.
A candlelight vigil in honor of Hannah was held Sunday night outside John Fitch Elementary School in Levittown.
Published by Medicaldaily.com