Pentagon And CIA Violated Medical Ethics In Treatment Of Detainees, Ethics Panel Says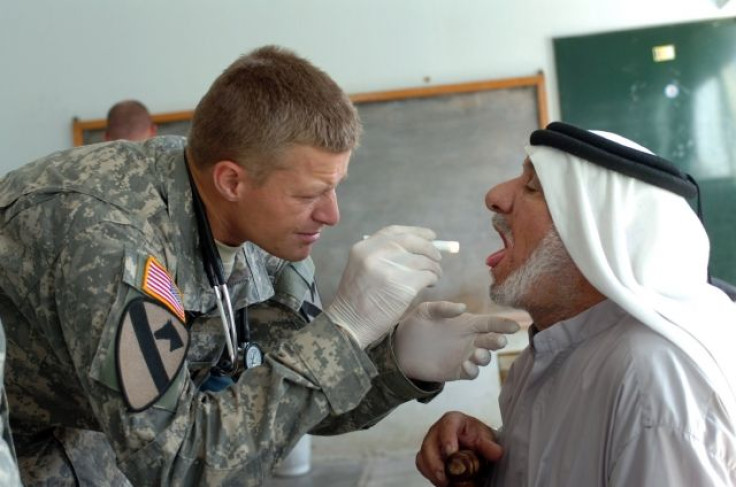 The U.S. government has since 9/11 ordered military doctors to inflict harm on war detainees in violation of ethical standards, a group of medical and legal experts say.
Physicians and psychologists from the Department of Defense and Central Intelligence Agency (CIA) helped facilitate torture as well as "cruel, inhumane and degrading treatment" of militants captured since foreign jihadists attacked the United States on Sept. 11, 2001, the "Task Force on Preserving Medical Professionalism in National Security Detention Centers," a group with support from the Institute of Medicine as a Profession, said Monday.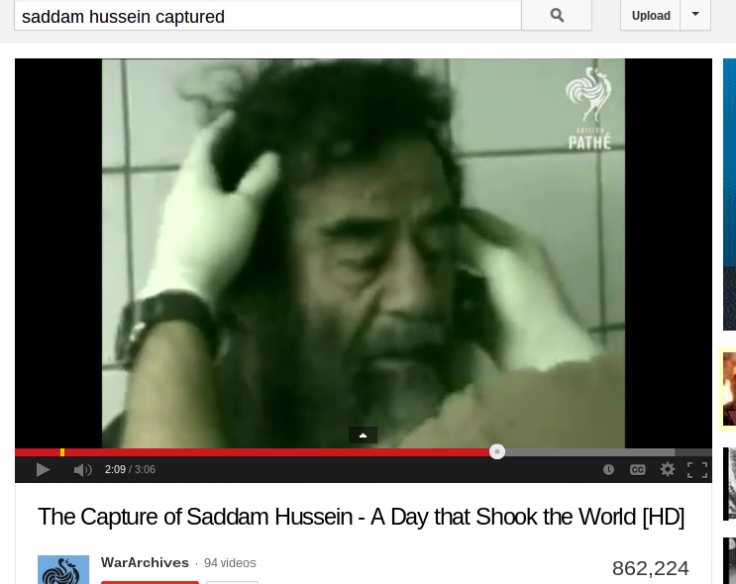 However, the Pentagon says the allegations are nothing new and denies mistreatment of war detainees, specifically foreign nationals incarcerated at the U.S. Navy's Guantanamo Bay base in Cuba.
Pentagon spokesman Mark Wright told Medical Daily the report contained unsubstantiated conclusions based on limited evidence discounted by previous investigations. Providing comprehensive and humane treatment to detainees, military doctors and other providers are "consummate professionals working under incredibly stressful conditions," he said.
With support also from the Open Society Foundation, the Task Force accused the Pentagon specifically of violating ethical standards by masking the identity of health providers as "safety officers" and implementing rules allowing information obtained by health providers to be used in interrogations. The Task Force also says the military ordered health providers to force-feed detainees engaged in hunger strikes, a violation of ethical standards of the World Medical Association and the American Medical Association. Moreover, military officials failed to heed recommendations from the Army Surgeon General to adopt international standards for medical reporting of abuse of prisoners.
Members of the Task Force also say CIA medical professionals played an integral role in approving the tortuous practice of waterboarding, reaching their conclusions after two years of reviewing public domain records.
"Putting on a uniform does not and should not abrogate the fundamental principles of medical professionalism," David Rothman, a representative of the Task Force, told reporters. "'Do no harm' and 'put patient interest first' must apply to all physicians regardless of where they practice."
The Task Force says they reached their conclusions based on two years of review of public domain records.
However, Wright says the Pentagon obeyed all applicable laws and department policy. " The Joint Task Force-Guantanamo medical staff continuously monitors and provides exemplary medical care to detainees at Guantanamo," he said. "The health and well-being of detainees is their primary mission, and they take this duty as seriously as they take their duty to provide medical treatment to U.S. service members or any other patient in their care."
In response to allegations of force-feeding prisoners on a hunger strike, Wright said the military would never knowingly permit a detainee to commit suicide, whether by means of a weapon, medication, or self-imposed starvation. Presently, 14 detainees at the military prison are engaging in a hunger strike, though Wright says some of them occasionally take meals in private and thus don't require force-feeding.
Yet, the Task Force opposes the use of medical providers in enforcing the practice of force-feeding those on hunger strike, says Leonard Rubenstein, a legal scholar at the Center for Human Rights and Public Health at Johns Hopkins University. "Abuse of detainees, and health professional participation in this practice, is not behind us as a country," he said. "Force-feeding by physicians in violation of ethical standards is illustrative of a much broader legacy in which medical professionalism has been undermined."
Wright said the military looks forward to the day the U.S. Congress decides to close the detention center in Cuba. "We remain committed to President Obama's goal of closing the detention facility," he said. "It is wildly expensive, it is inefficient, and it operates outside America's best interests."
Until that day, however, Wright said the military would continue to operate lawfully and humanely.
Published by Medicaldaily.com