Pentagon Aims To Curb Tobacco Use By Military: Memo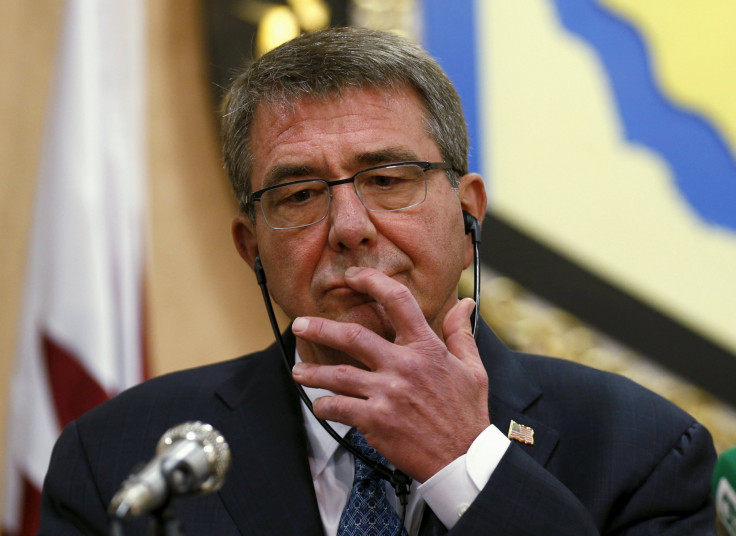 WASHINGTON (Reuters) - U.S. Defense Secretary Ash Carter has issued new policy guidelines aimed at curbing tobacco use within America's military that include raising the prices of tobacco on military bases to match local market prices.
The policy, which also includes widening smoke-free zones in areas frequented by children, was detailed in an April 8 memo seen by Reuters on Tuesday.
A U.S. defense official, speaking on condition of anonymity, said that the U.S. military would raise the price to take into account taxes charged in local communities, which are not charged on-base.
Officials within the U.S. military were now meeting to discuss ways to implement the policy guidelines describe by Carter in his memo, the defense official told Reuters.
R.J.Reynolds Tobacco Company declined to comment, but Harold P. Wimmer, National President and CEO of the American Lung Association said in a statement that this is "an important step in the right direction."
"The American Lung Association urges the DOD to follow all of the steps outlined in the Institute of Medicine's Combatting Tobacco Use in Military and Veterans Populations to ultimately phase out tobacco use in the military, which will be a win-win for health and spending," he said.
The military once tolerated and even encouraged tobacco use because people incorrectly thought it calmed soldiers as they dealt with both the dangers and the boredom experienced during a tour of duty. Cigarettes were distributed in field rations as late as the mid-1970s.
Tobacco use costs the military about $1.6 billion annually in lost productivity and healthcare expenses tied to respiratory problems, cardiovascular disease and slower healing, according to the Department of Defense data. That's expected to climb to $19 billion during the next 10 years and result in 175,000 premature deaths.
Soldiers are prohibited from using tobacco during basic training, but the military still provides smoking pits or designated ship decks where they can light up.
In recent years, the military has expanded programs to help soldiers quit. The Air Force and Navy have recommended banning tobacco altogether at their facilities and hospitals. But those efforts have lagged other priorities and been stymied by a military funding bill passed by Congress that require its facilities to sell tobacco products.
(Reporting by Jilian Mincer; additional reporting by Phil Stewart; Editing by Toni Reinhold and Bernard Orr)
Published by Medicaldaily.com