People With Chronic Stress, Depression More Likely To Be Diagnosed With Alzheimer's: Study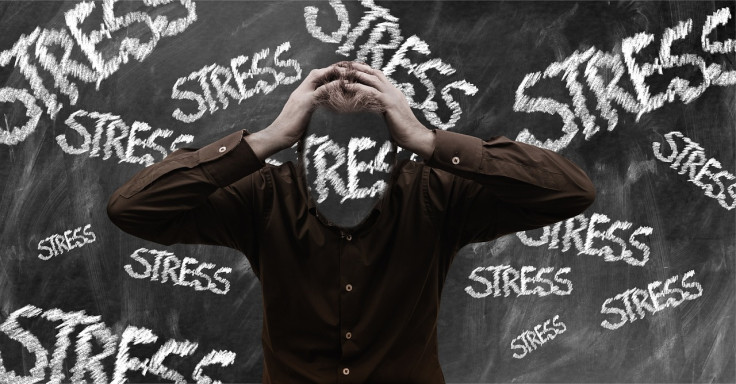 People diagnosed with chronic stress and depression are more likely to have mild cognitive impairment or Alzheimer's, a new study has revealed.
Chronic stress is when a person has been under stress with no chance of recovery for at least six months. Both chronic stress and depression were known factors for mild cognitive impairment and dementia, including Alzheimer's disease. In the latest study, the researchers team from Karolinska Institute in Sweden tried to understand if any of these risks had additive effects.
Mild cognitive impairment is an early stage of memory issues that occurs before the expected age at which a person shows cognitive decline. Apart from memory loss, people with mild cognitive impairment suffer from thinking and judgment issues, but their symptoms may not be as severe as a person with Alzheimer's.
Alzheimer's is a progressive disease that begins with memory issues and affects a person's ability to carry out daily activities.
The participants of the study were adults below the age of 65 from Region Stockholm's administrative healthcare database. In the database, 44,447 participants had a diagnosis of either chronic stress or depression or both. Researchers followed up on these participants to know how many of them were later diagnosed with mild cognitive impairment or Alzheimer's disease.
"The study shows that the risk of Alzheimer's disease was more than twice as high in patients with chronic stress and in patients with depression as it was in patients without either condition; in patients with both chronic stress and depression it was up to four times," researchers said in a news release.
When the participants were compared to the entire population of 1,362,548 people of the same age group, researchers saw a greater number of individuals with chronic stress or depression developed mild cognitive impairment or Alzheimer's disease.
The findings were published in the journal Alzheimer's Research and Therapy.
The research does not suggest that chronic stress or depression cause Alzheimer's.
"The risk is still very small and the causality is unknown. That said, the finding is important in that it enables us to improve preventative efforts and understand links with the other risk factors for dementia," said Axel C. Carlsson, the study's last author. "We show here that the diagnosis is more common in people who have suffered chronic stress or depression, but more studies will be required if we're to demonstrate any causality there."
Published by Medicaldaily.com