People With HIV Are At Low Risk To Spread It To Their Partners, Long As They're On Medication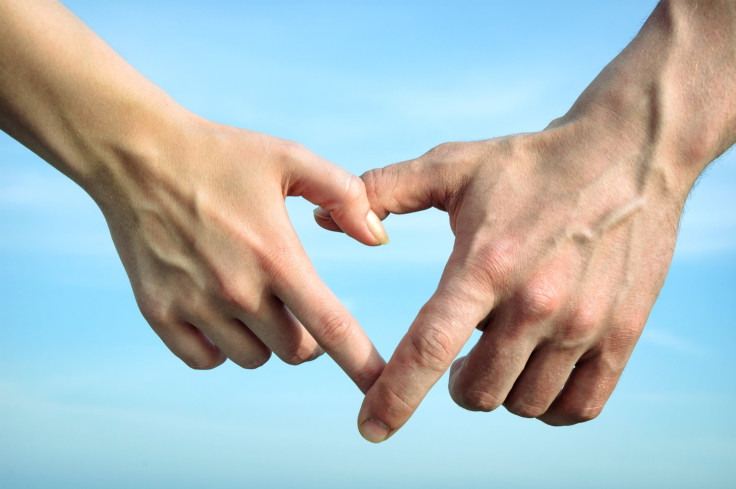 It's getting to be a banner week for the scientists presenting at the annual International AIDS Society meeting (IAS 2015).
Earlier today, researchers validated one of the more hopeful breakthroughs in HIV/AIDS research made in recent history, reporting that prompt antiretroviral therapy (ART) can drastically limit the chance of HIV transmission among heterosexual couples. Their findings are a direct continuation of the HPTN 052 clinical trial, sponsored by the National Institute of Allergy and Infectious Diseases (NIAID).
In 2011, the HPTN 052 study authors found that early ART therapy, taken when the person with HIV was relatively healthy, reduced the risk of infection to others by 96 percent over a 18 month period. The study, which began in 2005, originally recruited 1,763 heterosexual couples from ten different countries, including the United States, Thailand and South Africa. Emboldened by the preliminary results, the authors then immediately offered all their subjects ART, regardless of whether their immune system had begun to degrade or not, and continued to track them until the conclusion of the study this year.
"The study now makes crystal clear that when an HIV-infected person takes antiretroviral therapy that keeps the virus suppressed, the treatment is highly effective at preventing sexual transmission of HIV to an uninfected heterosexual partner," said Dr. Anthony S. Fauci, director of the NIAID, in a statement released by the NIAID. "For heterosexuals who can achieve and maintain viral suppression, the risk to their partners is exceedingly low."
How low? Well out of the 1,171 couples who remained in the study, there were only eight cases of HIV transmission that occurred when the HIV-infected partner was on ART. Four of these cases happened right before or after treatment had started, indicating that the virus had not yet been subdued, and the other four happened when the HIV-infected partner's viral load begun to climb back up. Overall, the researchers concluded early ART reduced the risk of transmission to uninfected partners by 93 percent. More significantly, it means that infection is next to impossible for those with low to undetectable amounts of HIV in their body.
"Throughout our decade-long study with more than 1,600 heterosexual couples, we did not observe HIV transmission when the HIV-infected partner's virus was stably suppressed by antiretroviral therapy," said lead author Dr. Myron Cohen, Associate Vice Chancellor for Global Health at the University of North Carolina at Chapel Hill and director of the university's Institute for Global Health and Infectious Diseases. "These findings illustrate that treatment is an incredibly powerful tool for HIV prevention."
Thought there remains much work to be done in further reducing the number of new HIV infections, identifying those who are unaware of their HIV-positive status, and providing universal treatment access (the World Health Organization estimates that 65 percent currently have access to ART), the future is perhaps brighter than ever for people living with HIV.
Source: Fauci A, et al. Preventing Sexual Transmission of HIV With Anti-HIV Drugs. National Institute of Allergy and Infectious Diseases. 2015.
Published by Medicaldaily.com