Peppercorn Recall 2014: Suspected Salmonella Contamination Causes Companies To Recall Several Peppercorn Products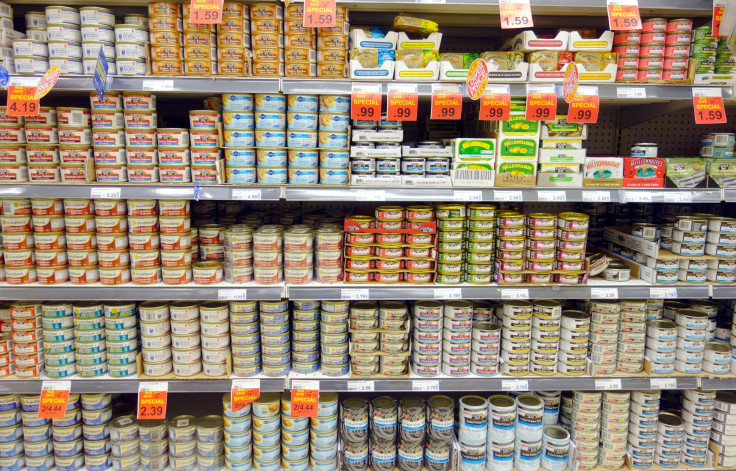 Salmonella outbreaks can be bad news for a food company's reputation and even worse news for its consumers' health. According to statistics from the CDC, Salmonella poisoning can result in illness, hospitalization, and sometimes even death. Two American distributors took it upon themselves to have a voluntary mass recall of possible Salmonella-contaminated peppercorns. Although the recall may have a slightly negative effect on the companies' PR, so far it seems to have been worth the minor dent in reputation, as there are no yet reported cases of illness caused by the peppercorns.
In two separate recalls, Sprouts Farmers Market and Frontier Natural Products Co-op have recalled several of their products containing peppercorns as a precautionary effort to prevent any Salmonella-influenced illnesses, according to the United Press International. In a recent press release, Sprouts Farmers Market recalled its organic black peppercorns after a routine testing by the FDA found the presence of Salmonella in one lot of organic peppercorns. As an extra safety method, the company chose to recall Frontier Organic Whole Black Peppercorns, Sprouts Farmers Market Organic Black Peppercorns, and Simply Organic Whole Black Peppercorns. Customers are being urged not to consume these products but instead to return the jars to any Sprouts retailer for a full refund.
Similarly, Frontier Natural Products Co-op recalled several of its products, also due to potential Salmonella contamination. The products had been steam pasteurized at the source and tested negative, but there is a small Salmonella risk based on a positive random test that was conducted. The complete list of recalled products is listed on the company's website.
Based on a 1998 study, foods from animal origin are the usual vehicles of transmission in most Salmonella outbreaks. Contaminated fresh fruit and vegetables are also recognized as a source for Salmonella and other foodborne diseases. Already in 2014, there have been several Salmonella outbreaks, one involving Tyson Chicken and another with Raw Cashew Cheese. Luckily, no deaths were reported in these two latest outbreaks, but this is not always the case. Salmonella has been known to cause fatal infections in young children, the elderly, and others with weakened immune systems.
As of yet, there have been no illnesses attributed to the current Salmonella contaminations. Hopefully, the fast action taken by Sprouts Farmers Market and Frontier Natural Products will prevent any customers from becoming sick due to the bacteria.
Source: Cook KA, Dobbs TE, Hlady GW, et al. Outbreak of Salmonella Serotype Hartford Infections Associated With Unpasteurized Orange Juice. JAMA. 2014.
Published by Medicaldaily.com