Pepsi-Flavored Cheetos In Japan Actually Fiz In Your Mouth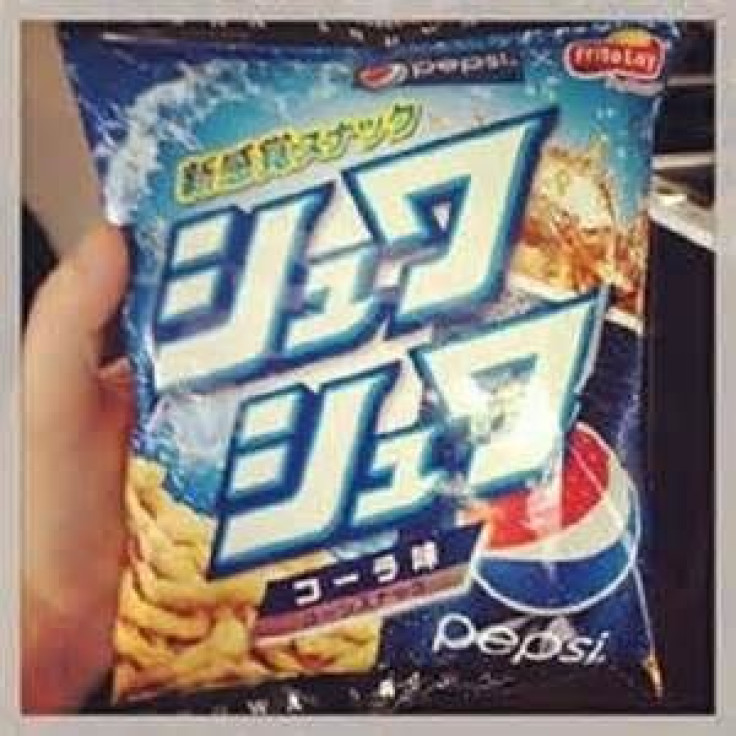 Frito-Lay may have pushed the bounds of outrageous flavor combinations when they unveiled Pepsi-flavored Cheetos in Japan earlier this month. Unfortunately for junk food connoisseurs in the United States, the company has no plans of releasing the chip to American consumers.
Although it seems like it would be a bizarre mixture of flavors in your mouth, food specialists contend that wacky taste is what draws consumers in. They call it "mouth surprise," USA Today reported.
"The mouth doesn't anticipate the combo, which actually makes it more pleasurable to the brain," says food scientist Steven Witherly, author of Why Humans Like Junk Food: The Inside Story on Why You Like Your Favorite Foods. "If something looks like a Cheeto but tastes like a Pepsi, it wakes up the brain."
When asked if people should start to expect seeing Pepsi-flavored Cheetos on U.S. shelves, PepsiCo spokesman gave the Los Angeles Times a resounding, "The answer is no."
Reviewers at The Impulsive Buy are fine with that. "These Pepsi-flavored Cheetos are the latest food hybrid to spit in the eye of Mother Nature," stated the product review site.
Here are some more unusual Japanese snack time delicacies:[http://www.toptenz.net/top-10-weirdest-japanese-snacks-and-drinks.php]
Candy Squid -

Candy Squid

toptenz.net

Seafood, especially squid is bound to appear on any Japanese menu. Even dessert.
Scallops and Mayo Flavored Chips-

Scallops and Mayo Flavored Chips

toptenz.net

I've heard of crab flavored chips, but scallop and mayo?
Roasted Baby Crabs -

Roasted Baby Crabs

toptenz.net

Rather inhumane, but a tasty little treat that is a staple of Japanese snack cuisine.
Meat Flavored Ice Cream -

Meat Flavored Ice Cream

toptenz.net

The one flavor of ice cream vegetarians might think twice about.
Published by Medicaldaily.com