Perdue Farms Chicken Nugget Recall 2014: 15K Pounds Of Frozen Products May Have Tiny Pieces Of Plastic In The Meat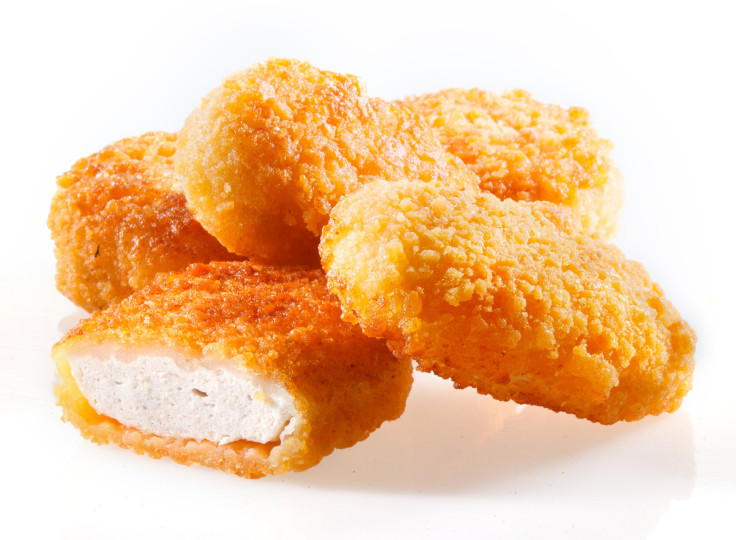 Buying a meat product with a "best before date" a year after its production date should be a big enough hint that what you're purchasing probably isn't entirely natural. Still, even frozen chicken nuggets have a line, and apparently the addition of plastics to the nuggets' recipe crossed it. Applegate Naturals recalled 15,000 pounds of its frozen chicken nuggets after too many customers complained of finding plastic in their food.
Applegate Natural & Organic Meats, owned by the chicken monopoly Perdue Farms, issued a nationwide withdrawal of its 8-ounce boxes of Applegate Naturals chicken nuggets on Aug. 8, WSB Atlanta reported. The boxes are described as having the establishment number "P2617" and the best before date of 02/02/15. Four days later, the Food Safety and Inspection Service stepped in and formally recalled the nuggets because they "may be contaminated with extraneous material." We later learned that this "extraneous material" was actually plastic.
Although the nuggets were recalled from all outlets selling them, it is feared that because they are a frozen product customers may still have them packed away in their freezers. As of yet, no injuries or illnesses have been reported. The FSIS advises that if anyone suspects he or she may have been injured after consuming the tainted nuggets to contact a health care provider. There is also a 24-hour virtual representative for the FSIS that customers may contact at AskKaren.gov.
Technically, accidentally consuming a tiny bit of plastic probably isn't going to kill you. The most common health risks associated with consuming extraneous material is dysphagia, or difficulty swallowing. Most foreign objects with easily pass through your body without causing any harm. It's only when one accidentally consumes as especially large object that it becomes a medical emergency. These can get stuck in the digestive tract and damage and even pierce the wall of the gut. But still it's advised that you do your best to avoid eating plastic, regardless of the risk factor.
Published by Medicaldaily.com