The Personal Story That Brought a Fresh Perspective to Traditional Addiction Rehab
* This is a contributed article and this content does not necessarily represent the views of Medical Daily.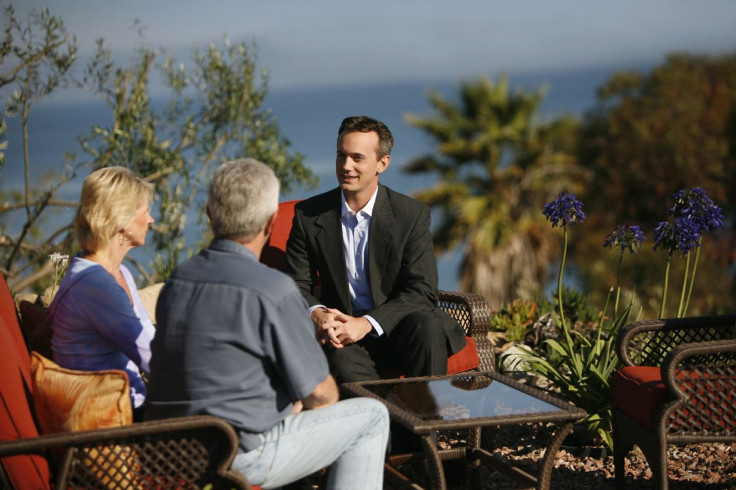 It wasn't a $15-million dollar facility perched over the Pacific Ocean that Chris Prentiss had in mind when he started it. Nor the impressive mahogany, double doors, or the marble atrium boasting double stone-carved lions with gargoyle-like faces. When he embarked on this journey, more than a decade ago, Chris was just a father trying to save his son from alcohol and drug addiction.
Chris introduced his son, Pax, to every mainstream treatment method available. Unsuccessfully. But somewhere along his relentless quest, Chris came up with an approach of his own: A revolutionary "non disease" model of addiction treatment using only holistic methods. And it worked.
Passages Malibu first opened its doors in 2001. Passages Ventura followed in 2009. Since then, thousands of men and women have discovered Passages' unconventional treatment program; from average Americans to Hollywood celebrities to Wall Street finance gurus. Lured in by a program centered on the belief that drug and alcohol addiction isn't a disease, Passages novel approach looks at addiction as the result of one or more of the following four causes:
Chemical imbalance
Unresolved events from the past
Beliefs you hold that are inconsistent with what is true
Inability to cope with current conditions
Now, Passage's upscale facility, with its beach-side setting, fitness centers, tennis courts, fine dining, are holding the world's attention. Co-founder and CEO, Pax Prentiss, points out: "We offer the most luxurious accommodations and more one-on-one therapy sessions than any other center. We have a greater staff to client ratio than any other treatment facility."
Although helpful, luxurious amenities alone don't do the trick. Passages Malibu addiction treatment program distinguishes itself from other recovery centers by primarily aiming to find out the "why" behind an addiction, with the goal of healing underlying emotional conditions. This means, there is no 12-step program. "No cookie-cutter group approach", says Pax.
"Our program is customized specifically for each client who walks through our doors. We consider each individual situation and scenario before a personal addiction treatment plan is introduced and started. By utilizing a set of diverse methods of addiction treatment, we are able to tackle your addiction from all angles and address every aspect of your healing process."
And by "diverse methods" he means a set of 22 therapeutic disciplines ranging from acupuncture to psychotherapy; from yoga to hypnotherapy; from massage to marriage & family therapy.
But when it comes to addiction treatment many factors comes into play. With the results that Passages consistently delivers, their continued growth comes as little surprise. And in the end, luxury aside, only one thing matter - results. Following the successful launch of Passages Ventura, there's talk of a third facility opening soon. Passages Malibu appears to be at the top of its game.
Sponsored content