Why Nice, Agreeable Women Make Less Money Than Men: Personality Type And Gender Pay Gap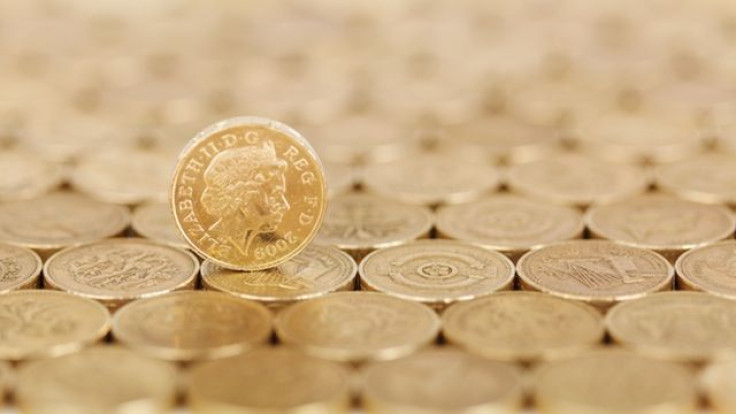 Men and women can work the same job, have the same qualifications, and yet get paid differently. The gender pay gap exists in virtually every occupation, with women making significantly less money, and are less likely to be promoted, keeping the glass ceiling intact. Now, a team of international researchers have found nice, agreeable women make less than their more dominant female, and all male coworkers.
"We found that women aren't aware that more agreeable women are being punished for being nice," said Dr. Michal Biron, study author, and part of the Department of Business Administration at the University of Haifa, in a statement.
Some professional women are still afraid to exhibit a trait that's not congruent with presumed notions of female character, resulting in financial retribution, according to the authors. Previous research has found most women hesitate to ask for a raise. Men are four times more likely than women to ask for a salary increase, which could potentially have a snowball effect. For example, a small pay boost may mean bigger annual raises; it's possible that bigger annual raises and bonuses may carry over to a new employer, who may ask what our last salary was, says Linda Babcock of Carnegie Mellon University, about the line of research.
Typically, women don't think of asking for more pay, or if they do, they find it intimidating.
Read More: Black And White: Doctors Still Face Wage Gaps Depending On Their Race And Gender
Nice Women Finish Last
In the recent study published in The European Journal of Work and Organizational Psychology, researchers noted dominant women did not retreat from their demands, and were compensated better than their more accommodating female colleagues. These women were not "punished" for displaying traits like extroversion and assertiveness, which are not typically associated with female characteristics, according to the researchers.
"[W]e found that the more dominant a woman is at work, the less likely she is to be status-detracted. We found a similar pattern among men -- the more dominant a man is, the more likely he is to be better compensated," said Dr. Renee De Reuver, study author, part of the Department of Human Resource Studies at Tilburg University in The Netherlands, in a statement.
This coincides with previous research, which has found personality type influences the potential for making money. About two-thirds of ESTJs — extroversion, sensing, thinking, and judging — are the highest-earning group, with men earning more on average than women. This personality type makes an average of $77,000 a year.
Despite the success of dominant women, they were still found to earn less than even the most agreeable men who aren't promoted.
Read More: Women Working In Male-Dominated Jobs Experience Higher Levels Of Stress And Health Problems
Gender Pay Gap: Men Vs. Women
Alarmingly, dominant women did not make more than the "nice guys," while these men were found to make less than their dominant male colleagues.
To analyze what both men and women thought about their position and salary, the researchers examined how the individual perceived the fit between their education, experience, and performance on the one hand, and their income and rank on the other. Objectively, the researchers analyzed tenure, education, and performance data relative to income and promotion statistics. A total of 375 men and women at a Dutch multinational electronics company with about 1,400 employees were observed, with participants selected at random from all 12 of the company departments in the Netherlands.
Approximately all of the employees were dissatisfied with the input-compensation ratio, but nice, agreeable women felt they earned too much. The researcher agreed "this blew our minds," because they couldn't believe the stark contrast between non-dominant women and dominant women who had different attitudes about wages.
"The data shows that they earn the least -- far less than what they deserve. And they rationalize the situation, making it less likely that they will make appropriate demands for equal pay," said Prof. Sharon Toker of the Tel Aviv University Coller School of Business Management, in a statement.
In 2015, female full-time workers made only 80 cents for every dollar earned by men, a gender wage gap of 20 percent, according to the Institute For Women's Policy Research.
The researchers hope to conduct this study in Israel and the U.S.
Women hope to close the gender pay gap and break the glass ceiling to be on the same playing field as men.
Read More: Gender Income Gap Among Doctors At $56,000: Unequal Opportunity Or Personal Preference?
Source: Biron M, De Reuver R, and Toker S. All employees are equal, but some are more equal than others: dominance, agreeableness, and status inconsistency among men and women.
Published by Medicaldaily.com