Personalized Flu Vaccines Approved By FDA: New, Unique Options For The Elderly, Children, And People With Allergies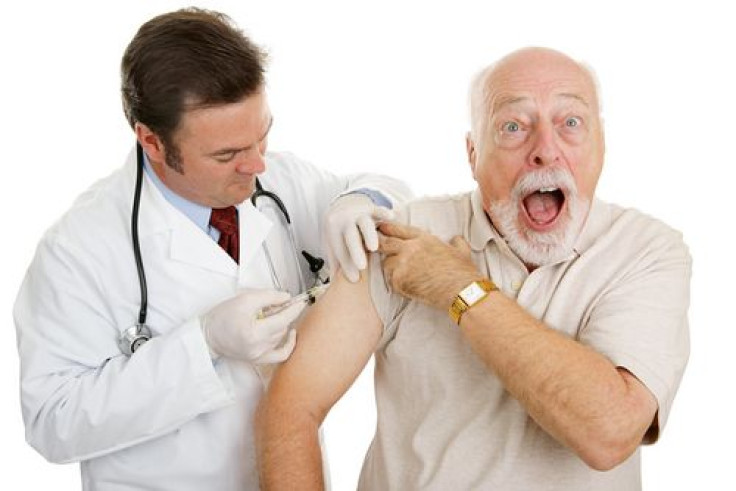 One out of every 500 people over the age of 65 was hospitalized last season due to the flu. In order to decrease those numbers, the Food and Drug Administration (FDA) has approved three new vaccines for the 2013-2014 season. Designed to accommodate children, the elderly, and people with allergies, these personalized vaccines carry with them public health officials' hopes of swelling the number of people who get vaccinated. Although with rare exception everyone older than 6 months is recommended for vaccination, only 45 percent of the population received a flu shot last season. Ideally, individuals should receive a yearly flu shot by October. However, the Centers for Disease Control and Prevention (CDC) recommends continuing vaccination as long as viruses are circulating — even as late as January.
Among the new selections approved by the FDA for this season, Flumist from AstraZeneca has been specifically designed for children, adolescents, and adults up to the age of 49. What makes this vaccination special is instead of an injection, it is sprayed directly into the nose. Another option, especially for the elderly, is one of the three versions of Fluzone, produced by Sanofi. A regular Fluzone vaccine is intended for children over the age of 6 months, Fluzone Intradermal is for adults between the ages of 18 and 64, while Fluzone High-Dose has been designed to protect adults over the age of 65. Finally, for people with allergies, Protein Sciences Corp.'s FluBlok is the only licensed flu vaccine that does not use eggs, antibiotics, or live influenza virus in any part of the manufacturing process. Flublok also does not contain thimerosal or latex. The FDA approved this vaccine for adults between the ages of 18 and 49.
According to the CDC, one vaccine is not recommended over the others, it is simply important that individuals, especially those considered to be at high risk, get vaccinated. During a regular flu season, about 90 percent of deaths occur in people 65 years and older and for this reason, they are considered at high risk. Young children under the age of 2 are also more likely to develop severe complications, as are pregnant women and Native Americans (including Alaskan natives). Finally, people with medical conditions and those with weakened immune systems due to disease or medication must also be careful during flu season.
Flu is a contagious respiratory disease that is caused by viruses. Influenza viruses infect the respiratory tract (nose, throat, and lungs) causing symptoms and complications that are more severe than those created by the common cold. Arriving suddenly, flu usually includes these symptoms: fever, headache, fatigue, cough, sore throat, nasal congestion, and body aches. Most people recover from the flu in less than two weeks, though often in just a few days, but some people may develop complications (such as pneumonia).
Published by Medicaldaily.com