PETA Sues U.S. Government Over Information About Elephants With TB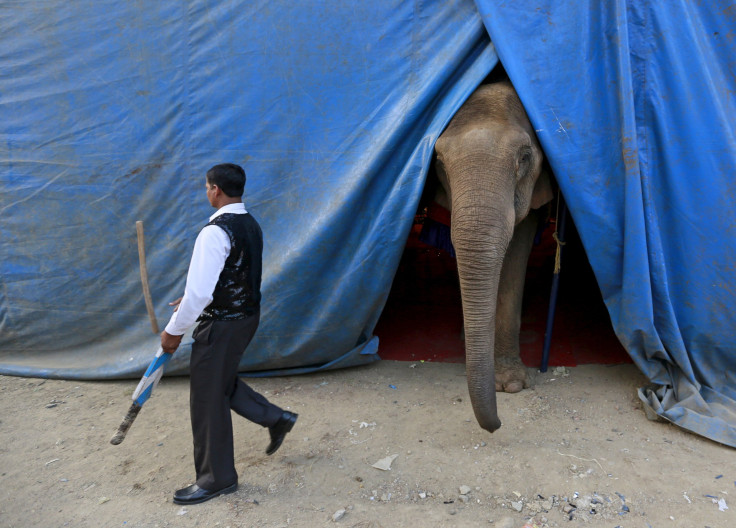 (Reuters) - Animal rights activists have sued the U.S. Department of Health and Human Services, seeking the release of data about elephants and tuberculosis because of the risk that the animals could spread the potentially deadly disease to other elephants as well as humans.
The lawsuit, filed by People for the Ethical Treatment of Animals (PETA) on Thursday in the U.S. District Court for the District of Columbia, seeks records under the Freedom of Information Act (FOIA) from the HHS's Centers for Disease Control and Prevention (CDC) regarding TB in elephants.
The animal rights group said in the lawsuit that the disease could spread to people and "reach epidemic proportions unless it is adequately addressed."
Symptoms of tuberculosis, which can be fatal if not treated properly, include fever, night sweats, coughing up blood and weight loss, according to the CDC website. Once the leading cause of death in the United States, TB is spread through the air by coughing or close contact.
CDC officials did not have an immediate comment on the lawsuit.
PETA officials said they filed the lawsuit partly because on Oct. 16 the U.S. Department of Agriculture put out a statement making testing of elephants for TB voluntary on the federal level, a move the group criticized as opening the public to risk and exposing other elephants to potential disease.
PETA said in its lawsuit that elephants carry the human strain of TB and the disease is "highly transmissible" between humans and the animals. The animal rights group said the traveling nature due to circuses of many U.S. elephants, especially of the Asian variety, puts them in close contact with people.
PETA said the CDC was "unreasonably withholding records" and asked the court to declare the federal agency's failure to comply with the FOIA request unlawful, according to the lawsuit. PETA is asking the court to order the production of the requested information without delay.
PETA said it wants the CDC documents from Jan. 1, 2011 until the date the request is processed to see how that agency is addressing the risk of the spread of TB among elephants and the risk of further contagion with humans.
Published by Medicaldaily.com