FDA Gives Nod to Pfizer Vaccine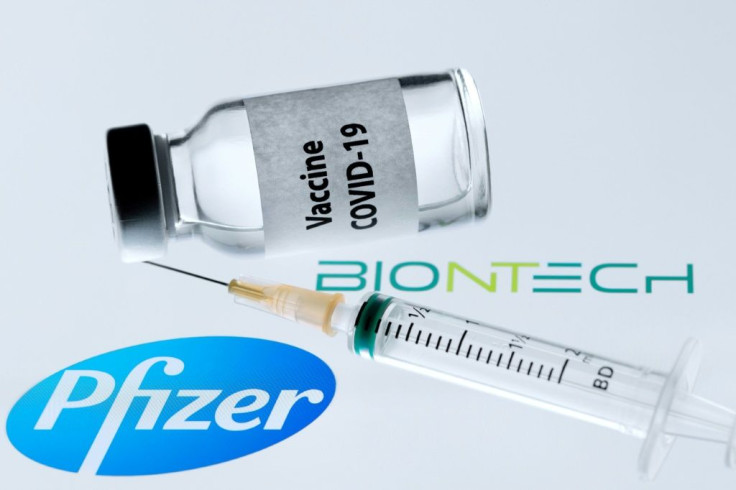 The Pfizer/BioNTech vaccine for Covid-19 was finally granted Emergency Use Authorization by the US Food and Drug Administration late Friday night for people aged 16 and older. The decision comes following a safety review, months of testing, and intense pressure from the Trump administration, which reportedly told the head of the FDA, Stephen Hahn, MD, that his resignation would be expected if emergency approval of the vaccine didn't happen by Friday Dr. Hahn said his conversation with President Trump's chief of staff, Mark Meadows, was reported inaccurately.
The vaccine
The FDA's decision comes a day after its Vaccines and Related Biological Products Advisory Committee voted 17-4 to recommend authorization after a grueling 8-and-a-half hour session (available in its entirety on YouTube) on Thursday. This vaccine, jointly developed by US-based Pfizer and Germany's BioNTech, has also been granted approval in the UK as well as in Canada. The UK has begun vaccinations.
Pfizer's data, announced first as interim findings in a press release in early November and then provided to the FDA two weeks later for the emergency use authorization, shows that the vaccine is more than 90% effective at preventing Covid-19 -- but data are limited in younger people, a concern to some panel reviewers.
Patients are to be given two doses, three weeks apart, to achieve the 90% effectiveness rate. Storage of Pfizer's vaccine requires extremely cold temperatures (the company recommends a -70°C environment) along with specialized equipment for shipping and storage.
The concerns
The FDA's safety review concluded that there were "no specific safety concerns identified that would preclude issuance of an EUA," although some patients reported side effects including injection site reactions, headache, muscle pain, chills, joint pain, and fever. Two people vaccinated in the UK have had severe allergic reactions and four of the trial's 40,000 participants developed Bell's Palsy, a condition that involves facial paralysis.
The no votes mostly concerned the approved age range. Archana Chatterjee, MD, PhD, Dean of the Chicago Medical School, told CNN that her "no" vote was out of concern for limited data regarding younger patients. A third member, David Kim, MD, director of the vaccines division of the Office of Infectious Disease and HIV/AIDS Policy in the Department of Health and Human Services, concurred. He told CNBC that he would have voted yes had the EUA been only for patients aged 18 and older. Michael Kurilla, MD, PhD added in a Business Insider interview that "EUA is only applicable for life-threatening conditions; severe COVID with potential for a high risk of mortality is predominantly found in older populations and those with certain chronic medical conditions."
Oveta Fuller, PhD, also voted against approval. She told Business Insider that her concerns centered on the vaccine being too new, with too little information -- she would have like at least two more months of Phase 3 trial data. Cody Meissner, MD, from Tufts University School of Medicine, was the lone abstaining vote. As he explained to NPR: "[Panel members] were asked the question, does the benefit outweigh the risk? And for the older-age spectrum, clearly there's great risk. That's where most of the deaths, most of the hospitalizations, most of the ICU admissions are occurring. If you look at children … they are getting infected. No question about it. But they're not getting sick."
The next steps
The Independent reported that Pfizer has 2.9 million doses ready to ship within 24 hours, as well as enough for the second dose 21 days later. Pfizer expects to have up to 50 million total doses produced globally by the end of the year and up to 1.3 billion in 2021. The United States has already secured 100 million doses of the Pfizer vaccine, all of which are due for delivery by the end of March.
Moderna, whose vaccine is set for EUA evaluation during a panel meeting on December 17th, has recently begun studies on teens as part of a plan to have vaccinations ready for the 2021-2022 school year. The United States has 100 million doses of that vaccine ordered, pending approval, with the same March delivery date and an additional 100 million expected by June.
A third vaccine candidate, from Oxford University and pharmaceutical giant AstraZeneca, is facing increased scrutiny from regulators and concerns among the scientific community over dosing issues, problems with participants receiving their second doses on time, and the trial's failure to test a particular dose that showed high efficacy on those over 55. A fourth vaccine, from GSK and French firm Sanofi, has recently been delayed to late 2021.
The take home
Now that the EUA has been granted, vaccine distribution can begin. Vaccine candidates from Moderna and other companies, if approved, should help shore up the vaccine supply over the coming months, but the majority of people may not receive one until late 2021.
Published by Medicaldaily.com