Pfizer Hikes US Prices For Over 100 Drugs On January 1, Including Viagra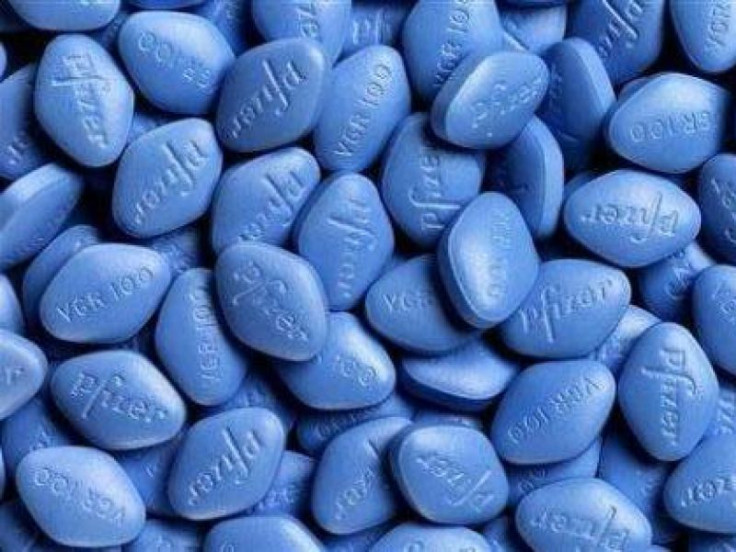 (Reuters) - Pfizer Inc
, which plans a $160-billion merger with Ireland-based Allergan Plc to slash its U.S. tax bill, on Jan. 1 raised U.S. prices for more than 100 of its drugs, some by as much as 20 percent, according to statistics compiled by global information services company Wolters Kluwer.
Pfizer confirmed a 9.4 percent increase for heavily advertised pain drug Lyrica, which generated $2.3 billion in 2014 U.S. sales; a 12.9 percent increase for erectile dysfunction drug Viagra, which had 2014 U.S. sales of $1.1 billion; and a 5 percent increase for Ibrance, a novel breast cancer drug launched last year at a list price of $9,850 per month, or $118,200 per year.
Company spokesman Steven Danehy could not immediately confirm the remaining price increases, which were compiled by a unit of Wolters Kluwer Health and published in a research note by UBS Securities.
U.S. lawmakers, and presidential candidates, have in recent months stepped up criticism of U.S. drug prices trends, driven in part by eye-popping price hikes from companies with recently acquired generic drugs.
"Medicines are among the most effective and efficient use of private and public health care dollars," Pfizer said in an emailed statement.
"It is important to note that the list price does not reflect the considerable discounts offered to the government, managed care organizations, and commercial health plans and certain programs that restrict any increases above the inflation rate."
UBS said Pfizer increased prices by 20 percent for anticonvulsant Dilantin, hormone therapy Menest, angina drug Nitrostat, Tykosyn for irregular heartbeat, and antibiotic Tygacil.
The analyst report said U.S. prices were raised on a total of 105 Pfizer drugs. No price reductions were reported.
Pfizer is by no means the only drugmaker to raise prices. Research firm Truveris found that U.S. prescription drug prices rose 10.9 percent in 2014, including a 15 percent increase for brand-name products.
The planned Pfizer/Allergan deal, which would create the world's largest drugmaker and shift Pfizer's headquarters to Ireland, would also be the biggest-ever instance of a U.S. company re-incorporating overseas to lower its taxes. U.S. President Barack Obama has called such inversion deals unpatriotic and has tried to crack down on the practice.
Democratic presidential front-runner Hillary Clinton pledged to propose measures to prevent such deals. The merger was also slammed by her rival Senator Bernie Sanders as well as by Republican presidential candidate Donald Trump.
Pfizer, which will report its 2015 earnings February 2, posted biopharmaceutical revenue of $45.7 billion in 2014, including U.S. sales of $17.2 billion.
Also in 2014 the company, currently headquartered in New York, spent $8.4 billion on research and development, $14.1 billion on sales, informational and administrative costs, including advertising, and nearly $12 billion to buy back its shares and pay dividends to shareholders.
(Reporting by Deena Beasley; Editing by Clarence Fernandez)
Published by Medicaldaily.com