Pharma 'Pay For Delay' Deals Struck Down By Supreme Court Ruling, Paving Way For Cheaper, Faster Generic Drugs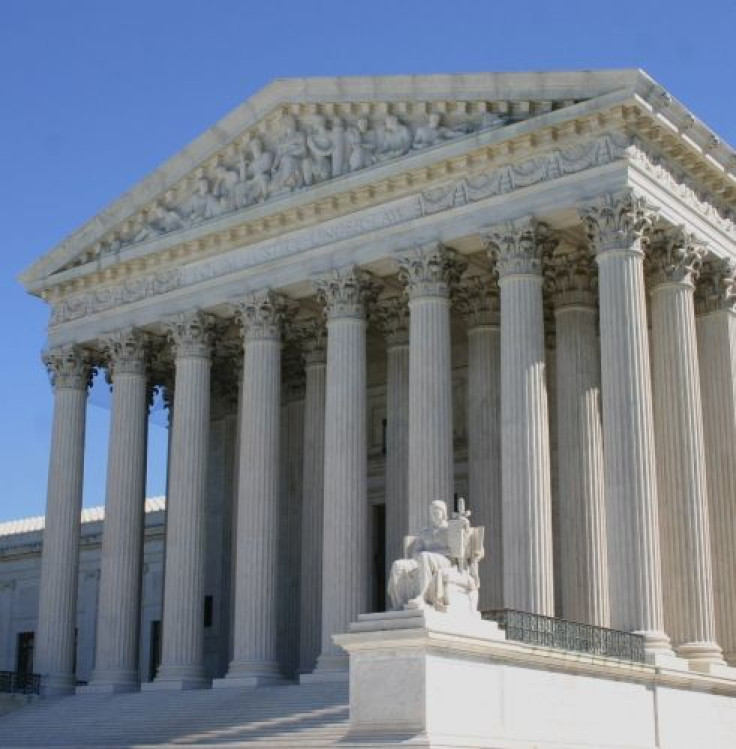 A decision by the U.S. Supreme Court has addressed the practice of large pharmaceutical companies paying small generic drug makers to keep their products off the market. In the case, Federal Trade Commission v. Actavis, the result was a five-to-three decision with one abstention. The Supreme Court ruled that companies can be sued for the monopolistic practice of paying rivals to not release cheaper generic medications. The Federal Trade Commission (FTC) estimates that such "pay for delay" deals cost insurance companies and consumers more than $3.5 billion a year, according to a 2010 report.
"This court's precedents make clear that patent-related settlement agreements can sometimes violate anti-trust law," said Justice Stephen Breyer, who wrote the court's opinion.
Generic drugs are allowed on the market once the patent for the medication has run its course and is no longer valid, usually 20 years from the filing date, with some exceptions. On average, generics cost 15 percent the price of the original released drug, even though they contain the same active chemical ingredient. Historically, this has resulted in a 90 percent loss of market share for the company that had originally developed the drug. Nevertheless, the ability to have generics on the market has saved American consumers over $1.1 trillion in healthcare expenditures in the last decade alone.
The current court case concerned a treatment for low testosterone called AndroGel, made by Solvay Pharmaceuticals Inc., now part of Abbvie. The FTC sued both the developer of the original medication, in addition to three generic drug makers including Actavis, Inc. Solvay lost patent protection for its product in 2007, and was poised to lose over $125 million in profits yearly. So, instead of letting generic companies cause the drug price to drop by more than 75 percent and destroy Solvay's profits, Solvay paid generic drug makers close to $42 million a year to delay the entry of generics into the market until 2015.
While the court did not specify that the kickbacks were illegal, it did make points that can be used by antitrust officials to sue the parties involved. "This is a big win for consumers and for the FTC," said former FTC Chairman Jon Leibowitz, who resigned earlier this year and had made drug-industry settlements a top issue during his tenure. "The decision is also ultimately going to be good news for businesses too, as it gives the pharmaceutical industry a sense of what it can and can't do."
Published by Medicaldaily.com