Phillip Morris Among Tobacco Companies Suing FDA Over Label Approvals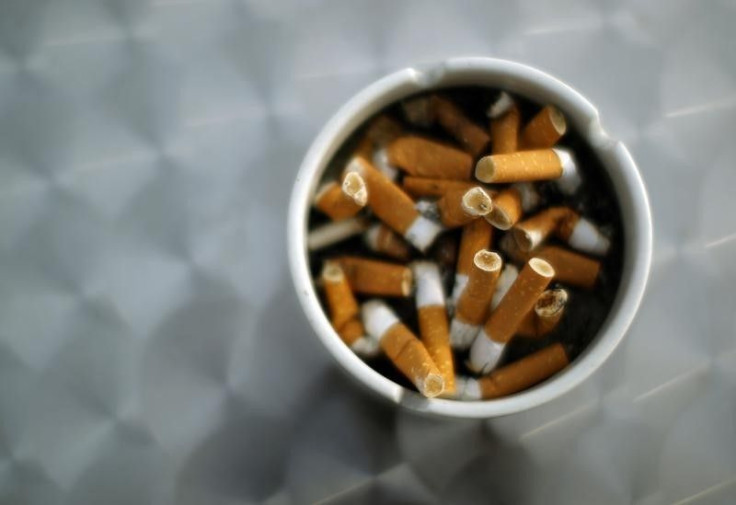 NEW YORK (Reuters) - A group of tobacco companies sued the U.S. Food and Drug Administration on Tuesday over recent guidance that they say violates their free-speech rights by mandating pre-approval of labeling changes.
Plaintiffs including R.J. Reynolds Co, Lorillard Tobacco Co and Altria Group Inc's Philip Morris USA Inc filed the lawsuit in the U.S. District Court for the District of Columbia to try to block the directive, which was issued in March.
If the guidance is left intact, the companies say, they could be exposed to substantial financial and legal penalties if they make changes to how they package or market already-approved tobacco products without the FDA's permission.
The FDA issued the guidelines to help clarify what changes require regulatory approval under the 2009 Tobacco Control Act.
But the tobacco companies said the FDA's authority to regulate labeling was limited to products that claim to reduce tobacco-related harm or other circumstances addressed by formal rulemaking.
The guidelines go far beyond that authority, the plaintiffs said, by requiring FDA authorization to make any labeling changes that would render a product already on the market "distinct," like a name change.
Although the FDA has framed the guidelines as non-binding recommendations, they create "specific legal obligations with clear and draconian consequences for violations," including civil or criminal penalties, the lawsuit said.
The companies said the guidelines violated First Amendment protections for commercial speech by presumptively blocking certain labeling statements until they receive FDA approval. They also accused the FDA of depriving stakeholders of the chance to weigh in on the directive by issuing it as guidance and not through formal rulemaking.
The lawsuit also challenges portions of the guidance that call for companies to seek approval for changes to product quantity, such as putting more cigarettes in a pack.
An FDA spokesman declined to comment, citing the pending litigation.
In the March directive, the FDA said that significant modifications to a product's label that make it distinct from the original version, such as a logo or recognizable color pattern, could require the agency's approval.
Altria spokesman Brian May said the company wanted the court to resolve the issues so it and other manufacturers would know how to proceed. Several smokeless tobacco companies are also plaintiffs, including U.S. Smokeless Tobacco Co and American Snuff Co.
(Reporting by Jessica Dye; Editing by Alexia Garamfalvi, Lisa Von Ahn and Bernard Orr)
Published by Medicaldaily.com