Philly Takes On Chinese Food: Citywide Initiative To Reduce Salt Aided By Chinese Restaurant Association, Others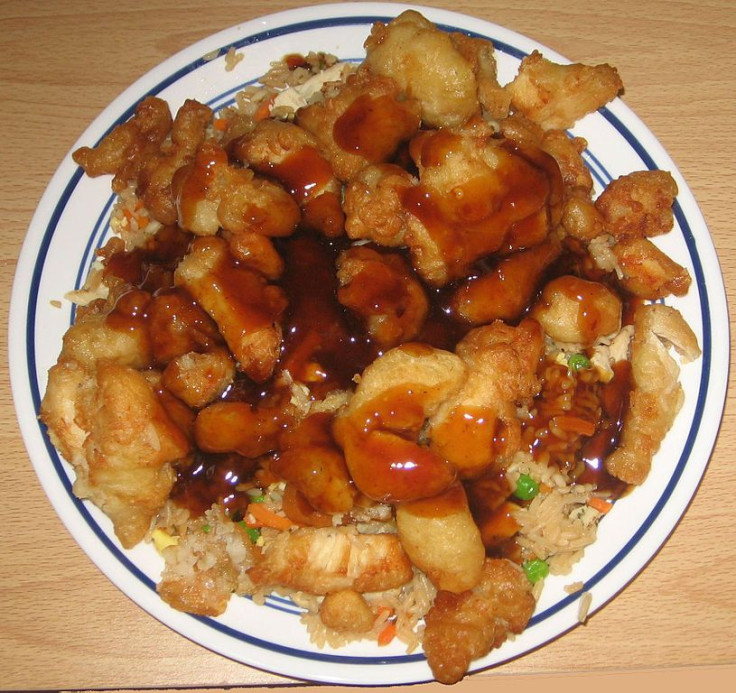 In March 2010, the Philadelphia Department of Public Health launched 'Get Healthy Philly,' a project focused on both preventing and reducing obesity and related chronic diseases. Now, through its 'Healthy Chinese Take-out Initiative,' the City of Brotherly Love has officially declared war on salt consumption. In particular, Philly will attempt to reduce the amount of sodium contained in Chinese take-out restaurant dishes citywide. Not exclusively organized by health officials, the program has wisely joined forces with the Philadelphia Chinese Restaurant Association, the Center for Asian Health of Temple University, and the Asian Community Health Coalition to achieve its goal of preventing high blood pressure.
Business Concerns
In its dietary guidelines for sodium, the Centers for Disease Control and Prevention (CDC) recommends Americans aged two and older reduce sodium intake to less than 2,300 milligrams (mg) per day, while people aged 51 and older and those of any age "who are African Americans or who have high blood pressure, diabetes, or chronic kidney disease" should further reduce sodium intake to 1,500 mg per day. Yet, estimates provided by the U.S. Department of Agriculture for a single eggroll amounted to 416 milligrams, an order of General Tso's Chicken averaged 2,325 milligrams, and Kung Pau Chicken had 2,425 milligrams.
"Change is always not an easy process, and there was some reluctance in the beginning when we started this project," Grace X. Ma, director of Temple University's Center for Asian Health and principal investigator for the Philadelphia Healthy Chinese Take-out Initiative, told the Associated Press. The motto of the Healthy Chinese Take-out Initiative is "Less Salt, Healthier Eating."
Steven Zhu, president of the Greater Philadelphia Chinese Restaurant Association, reported that some owners worried the city initiative would cut into their food sales, and he was only able to recruit participants by saying healthier food might actually attract more customers. As of June 2013, 221 restaurants had been recruited to participate in the initiative. Xue Xiu Liu, owner of Choy Yung Inn in the city's Point Breeze community, told the Associated Press through a translator that his business has remained about the same.
Health Matters
According to a 2010 survey conducted by the Public Health Management Corporation, two in five African American adults in Philadelphia and roughly 36 percent of residents overall have high blood pressure. Food Fit Philly, a project of Get Healthy Philly and funded by the CDC, has already begun a citywide effort to prevent obesity, cardiovascular disease, type 2 diabetes, and other illnesses by increasing access to affordable, healthy foods and by providing opportunities for physical activity in daily living. In particular, the initiative aims to reduce consumption of junk foods and sugary drinks.
As explained by Ma, Chinese dishes often contain large amounts of sodium, primarily due to the sauces used during their preparation. The coalition of forces behind the Healthy Chinese Take-out Initiative aims to decrease mortality rates by reducing the amount of sodium by 10 to 15 percent. "There are more than 400 Chinese restaurants throughout the city of Philadelphia," Ma stated in a Temple Health Sciences newsletter. "Many are located in communities that have a particularly high incidence rate of hypertension. By targeting these areas in our overall study, we can have a strong impact on at-risk communities."
The study conducted by Ma comprises several approaches, including training chefs to cook in ways that preserve taste while reducing sodium. "Our first cohort shows a 20 percent decrease in sodium content comparing the lab results of pre- and post-tests six months following the intervention," she stated in a Temple Health Sciences newsletter. "At the three-, six- and 15-month point following initial intervention, we are following up with each participating restaurant to check compliance."
According to the CDC, a vast majority of adults eat roughly twice the sodium they should consume — an average of more than 3,300 milligrams each day. Most of this sodium hides within processed and restaurant foods, with grains and meat generally among the top contributors. Sodium adds up quickly; a single slice of bread may contain anywhere from 80 to 230 milligrams of sodium while a single slice of frozen pizza could reach any level from 370 to 730 milligrams.
Source: Centers for Disease Control and Prevention. Get the facts: sodium and dietary guidelines. 2012.
Published by Medicaldaily.com