Planned Parenthood Sues Again Over Texas Health Program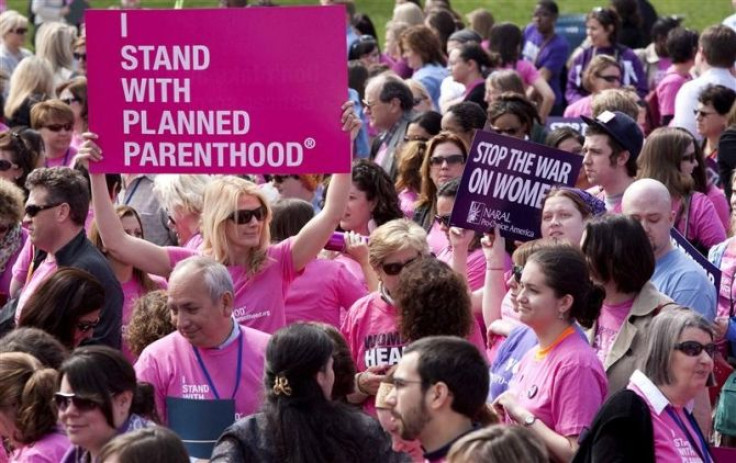 Planned Parenthood family planning providers in Texas filed a new lawsuit on Friday over a rule that bars its clinics from a state health program for low-income women because the organization performs abortions.
The suit was filed in state court, after a federal appeals court declined on Thursday to reconsider a ruling allowing Texas to withhold funding for women's healthcare from Planned Parenthood clinics.
The new lawsuit tries a different legal tactic, filing in state rather than federal court, and arguing that the way the Texas rule is written violates state law.
In the past two years, conservative Republicans in more than a dozen U.S. states have taken steps to eliminate funding for Planned Parenthood, resulting in lawsuits.
The latest lawsuit in Texas claims the ban is invalid under a section of state law which makes any provision inoperative if it causes Texas to lose federal matching funds for the Women's Health Program.
The federal government, which pays for 90 percent of the $39 million-a-year program, has said it will not renew the funding because Texas decided to enforce a law that had been on the books for several years barring funding for abortion providers and affiliates.
Texas Governor Rick Perry said in a statement Friday that having lost on its constitutional claims, Planned Parenthood is now turning to Travis County judges "in a desperate effort to find some way to keep making money off Texas taxpayers."
"In Texas, we've chosen to protect innocent life," Perry said. "We will keep fighting for life, and we will ultimately prevail."
Perry said Thursday after the ruling by the 5th Circuit Court of Appeals that the state would immediately stop paying program participants that are affiliates of abortion providers. Also Thursday, Texas officials said they would pursue federal funding for the program.
Planned Parenthood, the nation's largest abortion provider, says it does not provide abortions at clinics that participate in the program. The state objects to the family planning group's affiliation with clinics that do provide abortions.
Planned Parenthood says it serves nearly half of the women in the program, providing preventive health care such as breast and cervical cancer screenings and birth control.
A study released this month by the George Washington University School of Public Health and Health Services raised questions about whether other facilities would be able to absorb the patients now served by Planned Parenthood.
"We've increased the number of doctors and clinics in the program, and we'll be ready to help any woman who needs to find a new provider," Texas Health and Human Services Executive Commissioner Dr. Kyle Janek said Thursday in a statement.
@ 2012 Thomson Reuters. All rights reserved.