Planned Parenthood Sues Indiana For Targeting Their Clinic: What Will Shutting Down Abortion Clinics Lead To?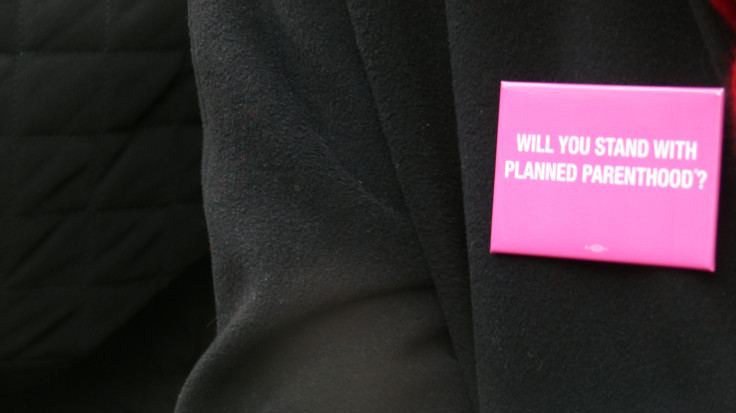 The American Civil Liberties Union of Indiana filed a federal lawsuit on behalf of Planned Parenthood that challenges a new Indiana law, which Planned Parenthood says will completely stop abortion services at a central Indiana clinic. The new legislation, which took effect July 1, requires all clinics that administer the abortion pill RU-486 to have full surgical facilities.
The law forces Planned Parenthood to upgrade its clinic in Lafayette, Ind., to meet the new facility standards. If it refuses to do so, it will have to stop administering the abortion pill. If the clinic stops providing non-surgical abortions, the closest clinics available to patients will then be 60 miles away in Indianapolis or 85 miles away in Merrillville, according to Planned Parenthood. However, its Lafayette clinic would continue to provide other health services.
The law was originally approved in April by a Republican-dominated legislature that says the law is designed to ensure the abortion pill is given under the proper medical care. In addition to the facility requirement, women were also required to receive state-directed counseling that includes information designed to discourage women from going through with abortions. After counseling, they must wait 18 hours before the procedure. This law, combined with the possible closing of the Lafayette Planned Parenthood, would force local women to take two trips and travel a total of 120 or more miles to the nearest clinic.
Planned Parenthood of Indiana and Kentucky said in the lawsuit that requiring surgical facilities in clinics where no surgeries are being performed "is not only unreasonable, it is utterly irrational."
Before the law was enforced in July, there were 54 non-surgical abortions performed at the Lafayette clinic. The two-pill abortion pill, RU-486, requires a physician-dispensed prescription and has been legally available in the United States since 2000. By 2008, it accounted for one-fourth of all U.S. abortions performed before nine weeks of pregnancy.
The law only affects the one abortion clinic in Lafayette because private physician offices are exempt from the law, as long as the abortion-inducing drugs are not the primary drugs prescribed in-office and the surgical procedures performed are not primarily abortions.
According to the Guttmacher Institute, 10,680 Indianan women obtained abortions in 2008, which represents less than one percent of all abortions in the United States.
"It's clear that Planned Parenthood sees any amount of common sense oversight as too much oversight," said Mike Finchter, president of Indiana Right to Life. "If Planned Parenthood truly cared about women's health, they would desire all abortion facilities, even facilities they do not operate, to meet a basic standard."
Shutting down abortion clinics has become a trend and the mark of a continuing battle between pro-life and pro-choice advocates. In Toledo, Ohio, the last remaining abortion clinic may soon be shutting its doors next week after hospitals refused to provide admitting privileges.
"It's generally not that hospitals don't want to [perform abortions], but they feel tremendous pressure, either from laws that their legislators pass or from politics in general," Philip Darney, a professor of obstetrics and reproductive services at the University of California, San Francisco, told Time magazine.
A statement is set to be published in the September issue of the American Journal of Obstetrics and Gynecology that condemns new state restrictions on abortion. There are over 100 ob-gyns supporting the view that limiting abortion rights has become a "political regression."
Published by Medicaldaily.com