Planned Parenthood Sues Texas Over Threat To Cut Medicaid Funding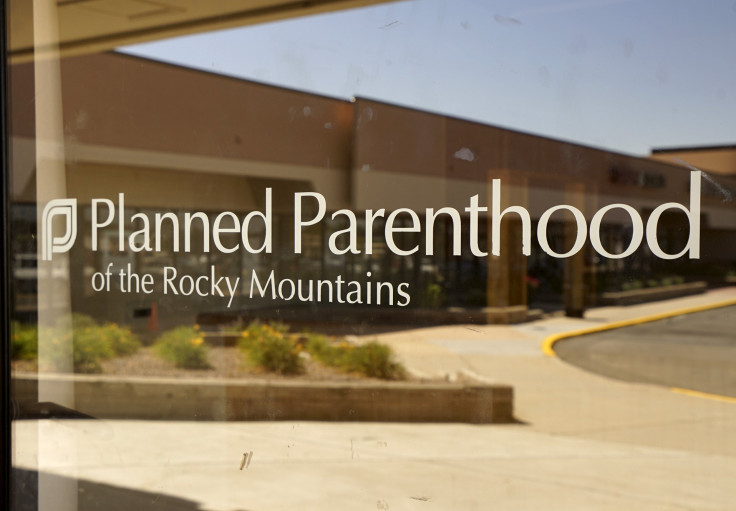 AUSTIN, Texas (Reuters) - Planned Parenthood, other women's health providers and a group of women in need of reproductive healthcare sued Texas on Monday, seeking to halt its threatened cut in Medicaid funding, a move they said was more about politics than healthcare.
The suit filed in federal court in Austin comes as Texas and several other Republican-controlled states try to cut funding for Planned Parenthood after an anti-abortion group released videos it said showed Planned Parenthood officials negotiating prices for fetal tissues from abortions it performs.
"By cancelling Planned Parenthood's Medicaid contract, these politicians are telling women where they can and cannot go for reproductive healthcare. And let's be clear: That is illegal and it's a violation of federal law," Cecile Richards, president of Planned Parenthood Federation of America, told a teleconference with reporters.
The Texas Attorney General's Office was not immediately available for comment.
Texas Governor Greg Abbott, a Republican, said in October, when notice of the pending cuts was given: "The gruesome harvesting of baby body parts by Planned Parenthood will not be allowed in Texas and the barbaric practice must be brought to an end."
Planned Parenthood has said the videos were heavily edited and that it does not profit from fetal tissue donation. It has challenged similar defunding efforts in other states, calling them politically motivated.
The lawsuit said Texas cited reasons for the planned cut such as failing to properly handle fetal tissue and billing Medicaid for services that were unnecessary or had not occurred.
"Each of these allegations is false," the lawsuit said.
The plaintiffs added the decision could take effect as early as Dec. 8, and affect 13,500 Texas women who will find their family planning services and preventive screenings halted.
Planned Parenthood gets about $500 million annually in federal funds, largely in reimbursements through Medicaid, which provides health coverage to millions of low-income Americans.
Richards said one of the plaintiffs in the lawsuit was a rape victim who sought care from Planned Parenthood after feeling uncomfortable with other providers, including a doctor who examined her in an emergency room after the assault.
"Officials who oppose women's access to reproductive healthcare may think they can bully us out of providing care for our patients, but we won't back down and we won't shut our doors."
The threatened cut is yet another blow to Planned Parenthood in the state.
In 2011, the Texas state legislature cut Planned Parenthood out of one family-planning program and revamped the way another program hands out funds, placing private clinics like Planned Parenthood at the bottom of the list.
According to figures provided by Texas health officials, the state's retooled family-planning programs reached 317,393 women in the 2014 fiscal year, nearly as many as the 320,044 the state served in fiscal 2010, before it cut off funding to Planned Parenthood.
Independent health experts dispute the claim, saying Texas still has a long way to go before it can provide the level of service it did when Planned Parenthood was an integral part of its family-planning efforts.
Federal judges have blocked recent attempts by neighboring Arkansas and Louisiana to halt Medicaid funds.
(The case is 1:15-cv-01058 Filed 11/23/15, US District Court, Western District of Texas.)
(Additional reporting by Barbara Goldberg in New York and Jim Forsyth in San Antonio; Editing by Peter Cooney and Cynthia Osterman)
Published by Medicaldaily.com