Plastic Surgery Recovery Package At NYC's Pierre Hotel Offers Wealthy Guests Luxury Post-Op Rehabilitation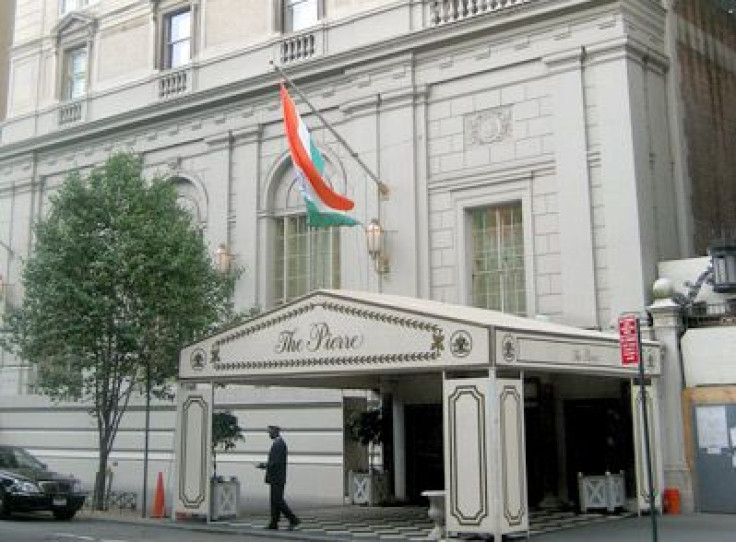 The Pierre, a 5-star, luxury hotel in New York City, has garnered a great deal of attention from celebrity and socialite clientele thanks to the amenities offered under its plastic surgery rehabilitation package.
Dr. Robert Grant and the combined Divisions of Plastic Surgery at New York-Presbyterian Hospital/Weil Cornell Medical Center have partnered with the hotel to give people recovering from plastic surgery all the rest and relaxation that they need.
"You're registered at the hotel in advance. If you've asked for a nurse the nurse will meet you at the Center for Specialty Care which is just a few blocks away," Grant told ABC News.
"They will come with you in the car service that's arranged and bring you to the discreet private entrance that the hotel has. The elevator is there waiting for you, you don't have to deal with anyone else, you just get whisked to your room. Everything is done in advance so all you have to do is walk out of the car and right to the room."
Around-the-clock care offered by Grant isn't the only upside to this luxurious package. Patients also receive the expertise of B Nutritious founder Brooke Alpert and stylist Jackie Stafford. While Stafford provides spa and salon services like manicures, pedicures, and hair styling, Alpert makes sure the patient is eating healthily by way of the nutritionist's Wellness Menu.
"After surgery I have to make sure they're eating the best way they can so they heal faster and get optimal results," Alpert explained to ABC News.
"Then on top of that I have to make sure they have access to all healthy foods because if the hotel or wherever they're staying doesn't have healthy food they're not going to maintain their weight loss."
There's a reason that the words "luxury" and "expensive" tend to be synonymous. In addition to the $600-a-night cost for a hotel room, prices for the package start at $650 and vary depending on which services you choose and how long you stay.
Published by Medicaldaily.com