Plus-Size Model With Ovarian Cancer Redefines Beauty In Lingerie: Elly Mayday Poses With Bald Head, Scars [PHOTOS]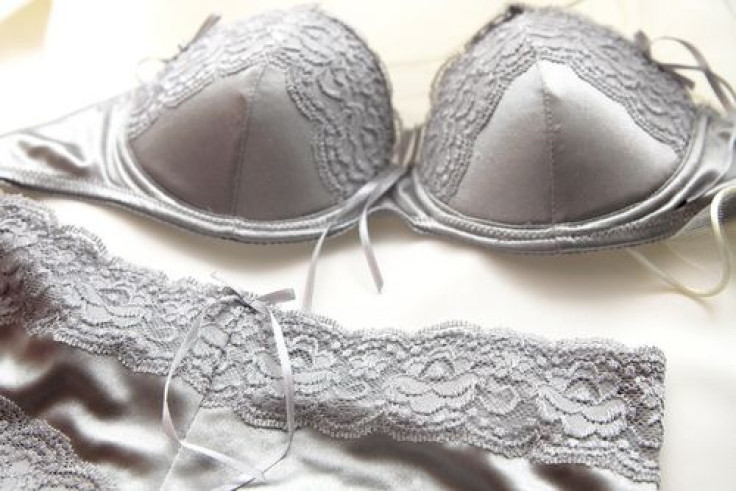 The face of Forever Yours Lingerie is now an ovarian cancer patient with a bald head and several scars. The Vancouver, British Columbia, company that sells lacy undergarments for women of all shapes and sizes — from a B cup to a K cup — features Elly Mayday, who has decided to share her battle with ovarian cancer in the most unconventional way — through lingerie modeling.
The plus-size model who called herself the "the curvy Canadian" at size 14, with measurements of 34-29-44, realized she wasn't doing well last summer, just as she was getting ready to be signed with modeling agencies in New York and Los Angeles. "I was told it was a cyst so many times, and I just knew deep down in my heart that there was something else wrong," Mayday told the Canadian television network CTV. "It was kind of a point of realization, either, 'Do I stop now, or do I keep on going and be the person that I was raised to be and the person that I know I am?'"
After several tests, Mayday soon learned what she knew in her gut, something else was wrong; she was diagnosed with serious carcinoma. The 25-year-old is battling a type of ovarian cancer that is typically seen in post-menopausal women. According to Discovery Fit & Health, most ovarian cancer develops after menopause as half of ovarian cancers are found in women older than age 65. In ovarian cancer, the cells of the ovary grow and divide uncontrollably, forming a tumor on the ovary. The cells may break off from the main tumor and begin to spread to other parts of the body, such as the abdomen, affecting the intestines, liver, and stomach.
Mayday underwent a hysterectomy, several months of painful chemotherapy, and still managed to have the tenacity to continue modeling. Sonya Perkins, co-founder of Forever Yours Lingerie, admitted to ABC News she was hesitant at first to let "the curvy Canadian" pursue the lingerie campaign. "In the lingerie industry, it's not something you do," she said. "It's all about long hair and big breasts and arched backs. But it's important to show what real women look like underneath their clothes. Most people have some issue they are dealing with."
The plus-size model got back on her feet after her chemotherapy treatment, and even sported a new hair color at her first shoot. Mayday dyed her hair teal green — the color of ovarian cancer awareness — as she shaved off the sides of her hair and then opted to be photographed bald. The inspiring model also was shot with her surgical scars in her "completely natural body" to show what real women look like underneath their clothes.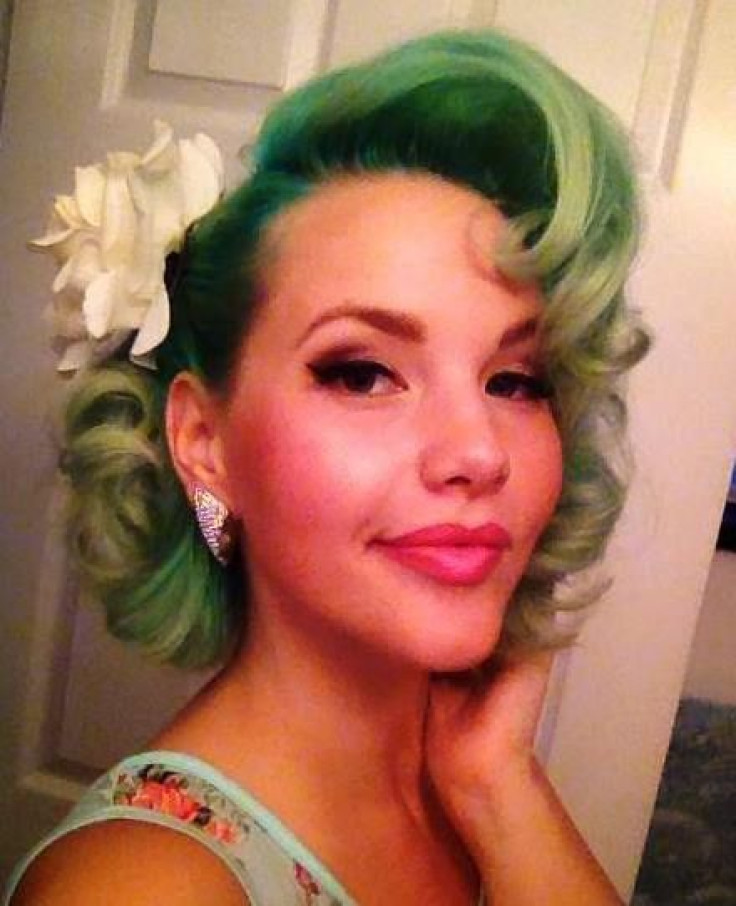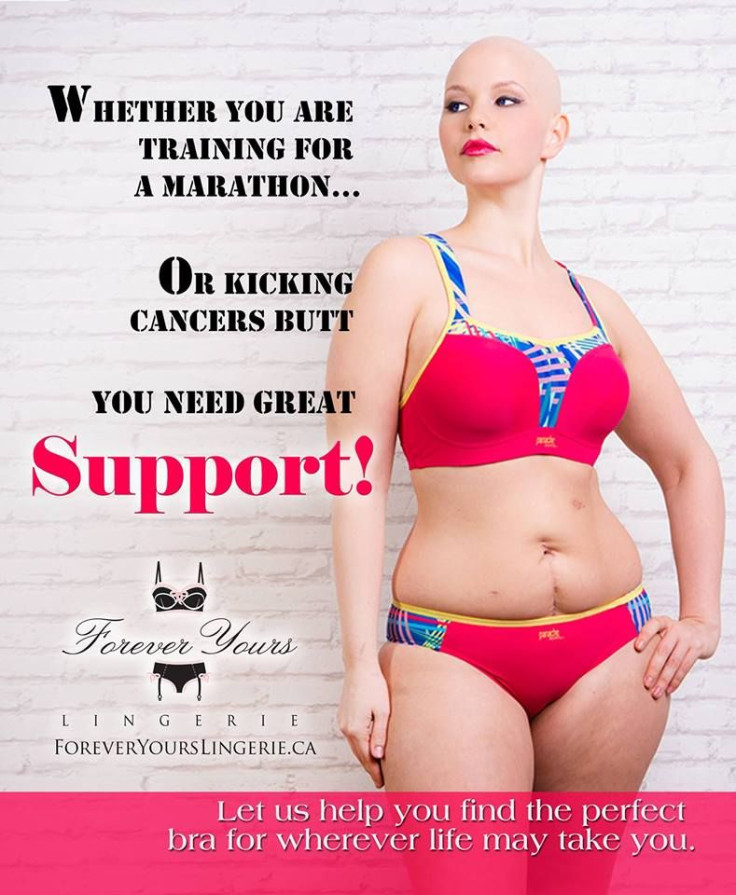 The young model's photos have received public appraisal on the social networking site of Facebook where Mayday has tens of thousands of fans who send messages of gratitude. Sara Boddie-Schick, a Facebook fan in solidarity with Mayday's cause wrote: "Elly, I have matching scars — warrior stripes! I was lucky that my tumor wasn't cancer. Wishing you the best, you are a knockout — kick that cancer's butt!"
Yesterday, Mayday shared on Facebook she was getting ready to battle her third operation and another round of chemotherapy. The surgery is to remove all visible tumors, followed by hot chemotherapy treatment, where her organs will be bathed in hot poison. "Please save a thought for me today, It's pretty scary stuff I'm heading into but I'll hold my head as high as I can and I will push through. I have 3 weeks in hospital recovery, so send me letters," Mayday wrote.
The plus-size model plans to go to New York after her surgery to deliver her message of female empowerment and the redefinition of beauty. CTV reported Mayday's story will be documented by a film crew later this year.
Published by Medicaldaily.com