Plus Size Shopping: Over 2/3 Of Women Are More Likely To Shop At Stores That Advertise With Models Of Different Sizes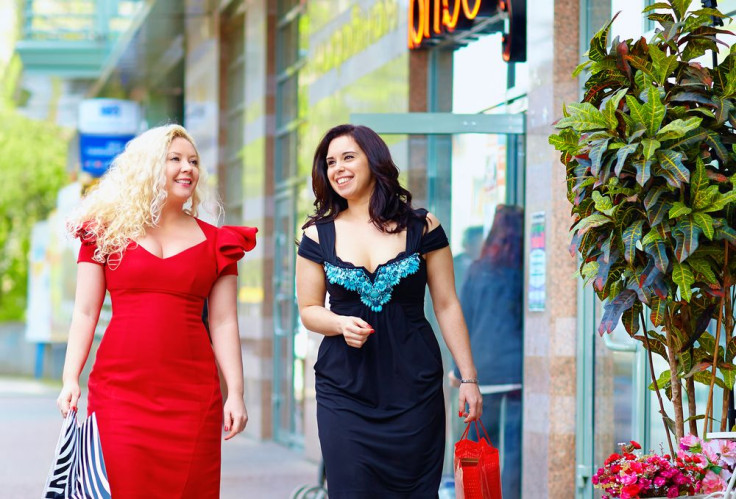 The "Truth in Fashion" report released by ModCloth, an online fashion retailer specializing in independent designers, has revealed that 68 percent of women are more likely to shop at a store that advertises with models of different sizes. ModCloth recently agreed "to do our best not to change the shape, size, proportion, color and/or remove/enhance the physical features of people in our ads in post-production" as part of the "Truth in Advertising Heroes Pledge."
"The reality is that women are being altered and misrepresented in the fashion industry, and as our findings show, these false depictions are affecting them negatively," ModCloth's Cofounder and Chief Creative Officer Susan Koger said in a statement. "ModCloth's mission is to help women feel like the best version of themselves and we are calling upon other fashion companies to step up to the plate and challenge the status quo."
ModCloth surveyed over 1,500 women in the United States between the ages of 18 and 44 to find out how the average woman's emotions and shopping behaviors are influenced by fashion advertisements. Only 13 percent of women included in the survey agreed that "real women" are used in fashion advertisements. More often than not women feel left out and are unable to relate with fashion industry advertisements. For example, 65 percent of women said they "never" or "rarely" see models with their size in a fashion ads while two-thirds said they were more likely to buy from a company that uses "real women" as models.
Plus-size women were even more likely to feel that models with their body size were not represented in print or TV fashion advertisements. Over 75 percent of plus-size women said they "never" or "rarely" saw themselves in a fashion ad. Only around 25 percent said "there are many good role models for women" in the fashion industry or that it "celebrates beauty in many forms." Defying the idea that women would rather purchase their clothing from a store with "aspirational" advertisement, just under half of the women surveyed by ModCloth said they actively tried to avoid designers that used ultra-thin models as their standard for beauty.
"Now's the time for the fashion industry to start using its power for good," explained Gregg Koger. "Imagine a world where flipping through a fashion magazine is an empowering and life-affirming experience! That's a world I want to live in, and that would be an industry I'd be proud to be a part of."
The "Truth in Fashion" report also revealed that 62 percent of women feel a negative self-body image is being perpetuated by the fashion industry. Apparently, weight isn't the only problem women have with fashion advertisements. Fifty-eight percent of respondents were more likely to buy from a store that used models from different ethnicities and 52 percent said they were more likely to shop if advertisements featured models of different heights.
Published by Medicaldaily.com