Plus-Size Women Share Bikini Pictures On Social Media Using 'Fatkini' Hashtag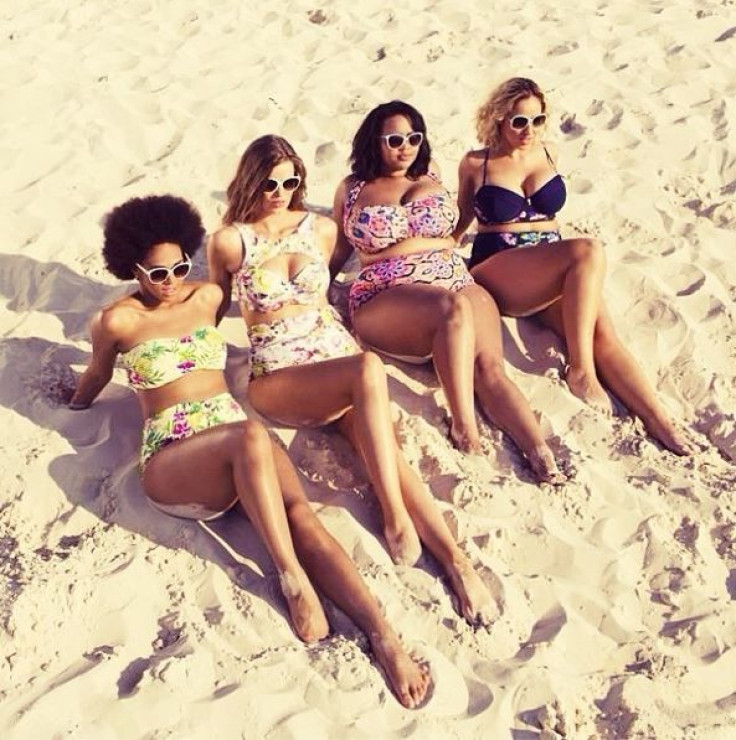 Social media has a new trending hashtag for users to follow and it's spreading body positivity and support to all women. "Fatkini" has created a microcommunity for women to collect their photos of plus-size women in bikinis to show pride and fight any negativity toward their figures.
Bikinis for the plus-size market have become increasingly vibrant and stocked with selection, versatility, and a wealth of sizes. Social media has created a platform for these women to compile these images and express their body image views, which are slowly shifting toward using the word "fat," which has morphed into a derogatory term among the masses. By using the word, it takes away power from those using it in a negative light and allows the fatkini women to take control of it.
"There's not only this sense that I'm transgressing this rule that fat girls don't wear bikinis," Virgie Tovar, a leading expert and lecturer on fat discrimination and body image, told Colorlines. "There's this corporeal experience of the wind and sun on my stomach. That feeling is not only novel and exhilarating but also political. ... I remember walking in and seeing a two-piece bathing suit in the plus-size section and I started crying. It just became this symbol of a shift. It was so symbolic and meaningful."
Published by Medicaldaily.com