The Polar Vortex Ruins Everything, Including Your Workout: Survey Shows No One Wants To Move In Cold Weather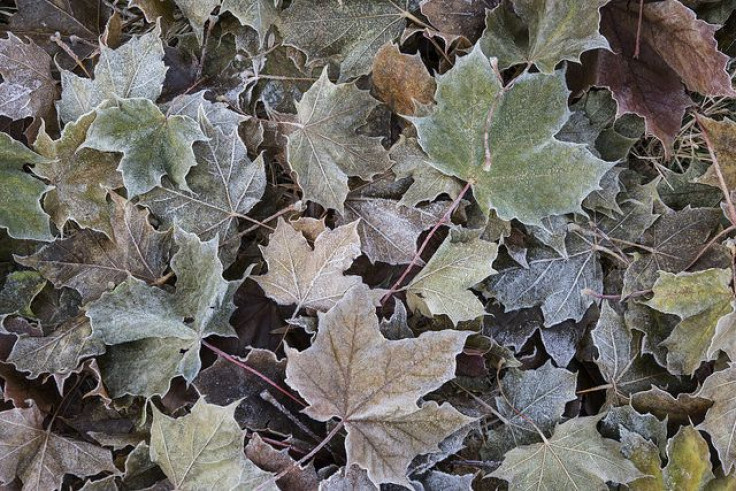 Shorter days and colder weather means people are bringing their workout indoors. Only, once they're inside, they're reluctant to shirk the comforter for any form of cardio. Just how much does temperature impact exercise? The people in charge of popular fitness tracker Jawbone UP took it upon themselves to find out.
Jawbone, for those of you who are unfamiliar with it, is one of the most popular activity trackers for fitness, coming in second to Fitbit. The company analyzed a year's worth of user data to see if the weather increases or decreases the amount of steps taken in a day. Comparing this data to additional data from the National Climatic Data Center, Jawbone found users log five percent more steps at 70 degress than at 40 degress on weekdays, with steps increasing by 15 percent on the weekends. This goes to show temperature matters, but even more so when users have time to choose when they can work out on the weekend. (Read: they're not rushing off to work or school).
The ideal temperature, in fact, falls in the range of low 60s to high 70s. Comfortable temperatures just get people moving more. But is there really no upside to cold weather? Science doesn't think so. Some studies show cold temperatures can aid weight loss because it forces the body to expend more energy. The trembling and shivering we're prone to are a heating mechanism that essentially increases our metabolic rate, which helps the body process energy and burn fat faster. Another study shows cold temperatures promote the growth of brown fat — the fat that regulates blood sugar by burning white fat.
Granted, navigating the polar vortex (or below zero weather) isn't as easy as reconciling the biting cold. Icy, snow-covered trails and roads are dangerous, which accounts for Jawbone users skimping on their daily steps. That is, if a person is not properly prepared. The Mayo Clinic recommends studying up on the signs of frostbite and hypothermia so you know when to get out of the cold. Otherwise, dressing in layers, protecting your head, hands, feet, and ears, as well as choosing footwear with enough traction are ways to safely workout during the winter. There is the gym, duh, but the dreadmill, er, treadmill, doesn't quite compare.
We get it: Cold weather is for a good book, pile of blankets, and piping hot mug of tea. But constantly letting the polar vortex affect your daily activity is going to inspire weight gain, as will the calorie- and sugar-laden foods frequently served during the holidays. You might need to psych yourself up to brave wintry weather and terrain, but it'll be worth it.
Published by Medicaldaily.com