Polio Outbreak In New York: Experts Believe Hundreds Could Be Infected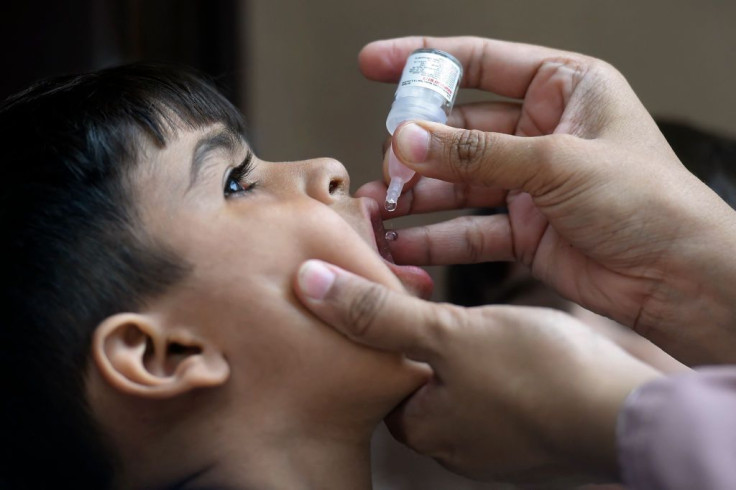 Two weeks after the U.S. reported its first case of polio in almost a decade, in Rockland County, north of New York City, experts fear that an outbreak could have infected hundreds of people in the area.
The first case was a formerly healthy young adult who developed a paralysis in the legs after getting the oral polio vaccine — a vaccine preparation for the virus no longer administered in the country since 2000. Health officials believed the transmission could have originated outside the U.S., where the oral vaccine is still in use.
Since the discovery of the first case, experts have found indications of additional cases in wastewater samples from Rockland County and the neighboring Orange County. Three wastewater samples from the former tested positive for polio, while four samples from the latter were discovered and genetically linked to the first case, the New York Health Department said in a press release.
The findings strongly suggest that the polio virus has already spread within local communities. It is worth noting that some people who contract the poliovirus only develop mild, flu-like symptoms and not paralysis.
"Based on earlier polio outbreaks, New Yorkers should know that for every one case of paralytic polio observed, there may be hundreds of other people infected," State Health Commissioner Dr. Mary T. Bassett said.
She continued, "Coupled with the latest wastewater findings, the Department is treating the single case of polio as just the tip of the iceberg of much greater potential spread. As we learn more, what we do know is clear: the danger of polio is present in New York today."
As of late, the health department is still working on identifying the origin of the poliovirus in New York City. It is also unclear if the first infected person was connected to the other possible cases identified through wastewater samples, according to CBS News.
Amid the outbreak, experts urged everyone to get vaccinated against polio. Health officials said New Yorkers who reside, work, go to school, or frequent Rockland County should take precaution since they are at the highest risk of exposure.
"It is concerning that polio, a disease that has been largely eradicated through vaccination, is now circulating in our community, especially given the low rates of vaccination for this debilitating disease in certain areas of our County. I urge all unvaccinated Orange County residents to get vaccinated as soon as medically feasible," Orange County Health Commissioner Dr. Irina Gelman said.
Per the Centers for Disease Control and Prevention (CDC), the polio vaccine available in the country has a high rate of effectiveness against the virus. Two doses are 90% effective against poliovirus or more, while three doses are 99% to 100% effective. Based on latest childhood vaccination data, 93% of 2-year-olds in the U.S. had received three doses of the polio vaccine.
Published by Medicaldaily.com