Polio Outbreak In Syria: WHO Suspects 22 People In Eastern Province Are Stricken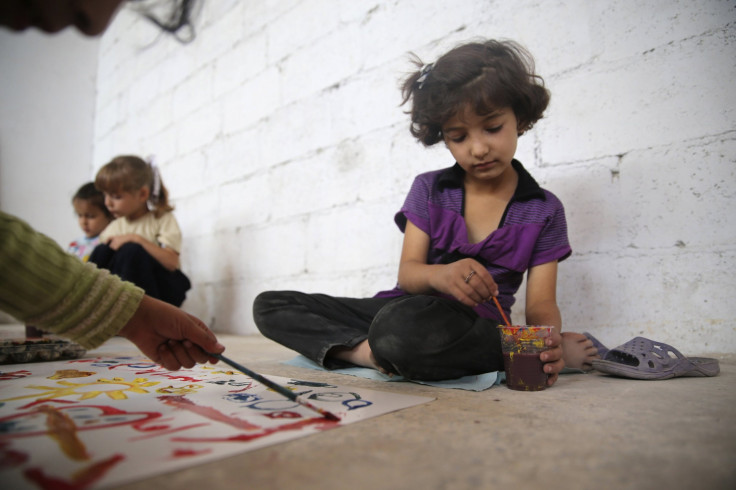 The World Health Organization (WHO) suspects at least 22 people of having polio in Syria's Deir al-Zor province. On October 17, WHO received reports of a cluster of cases of unconfirmed acute flaccid paralysis, a symptom of polio. WHO spokesman Oliver Rosenbauer told Reuters that most of those stricken in the eastern province are under the age of two.
This is the first outbreak of polio in the country in 14 years; wild poliovirus was last reported in Syria in 1999. Due to the current political situation and an impaired healthcare system, Syria is considered by WHO to be at high-risk for polio and other vaccine-preventable diseases. More than 100,000 children under the age of five are deemed at risk for the highly infectious disease.
There is no cure for polio, though it can be prevented through immunization. One in 200 infections leads to irreversible paralysis; five to 10 percent of those who become paralyzed die.
"The main concern right now is to quickly launch an immunization response," Rosenbauer told Reuters, noting vaccination campaigns are still in discussion.
Crisis in Syria
Accessibility and security issues plague the city of Deir al-Zor, which is partly in the hands of Syrian government forces. Rebels fighting to remove President Bashar al-Assad control the countryside around the city. In June, WHO issued a statement about increasing cases of communicable diseases inside Syria and among displaced Syrians in neighboring countries in the region.
At that time, WHO reported that new cases of vaccine-preventable diseases, including measles, had recently reappeared in Syria. During January through March 2013, the number of laboratory-confirmed measles cases in Syria reached 139 compared to zero cases for the same period in 2010 and 2011. National vaccination coverage, a full 95 percent in 2010, had dropped to an estimated 45 percent in 2013.
Global Polio Eradication
The World Health Assembly established the goal of eradicating polio in 1988, when the disease was endemic in 125 countries. At that time, nearly 350,000 people, mainly children under the age of 5, were becoming paralyzed each year due to polio. Since then, global immunizations reduced the number of polio cases by more than 99 percent while also decreasing the number of endemic countries to three — Afghanistan, Nigeria, and Pakistan.
Substantial progress has been made in Afghanistan and Nigeria, which, as of Oct. 16, reported one-third and one-half the number of cases, respectively, as compared to 2012. When India was declared polio-free in 2012, many believed the end of polio was near. Now, though, new cases reported in Pakistan as well as suspected cases reported in Syria suggest the hard work accomplished over a period of decades has been placed in jeopardy. In Pakistan, 46 cases of polio have been reported since the beginning of the year.
Published by Medicaldaily.com