Poll: 42% Of Americans Unaware 'Obamacare' Is Law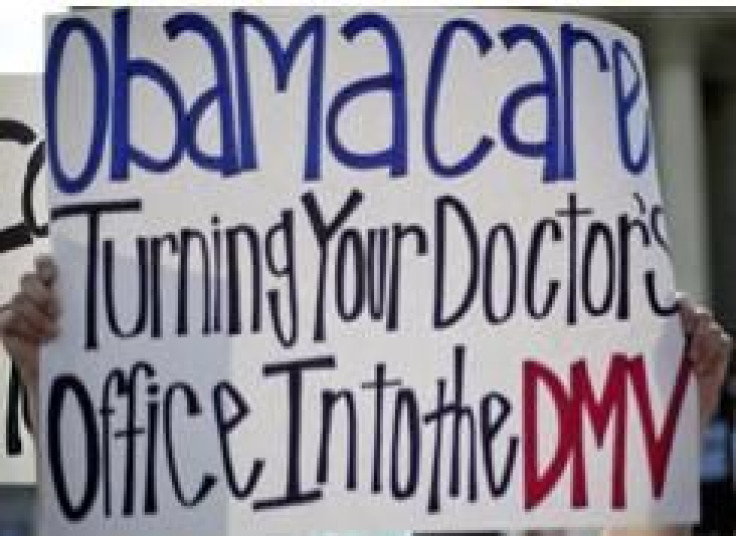 A large minority of Americans remain confused about the new federal health care law, with some believing "Obamacare" was repealed.
The Kaiser Family Foundation released a non-partisan poll today finding much of the population ignorant of one of the largest social changes in America since the New Deal.
"Four in ten Americans (42%) are unaware that the ACA [Affordable Care Act] is still the law of the land," the report says, "including 12 percent who believe the law has been repealed by Congress, 7 percent who believe it has been overturned by the Supreme Court and 23 percent who say they don't know enough to say what the status of the law is."
A slightly smaller minority of less than 40 percent view the health law favorably, with 35 percent opposing the Act and another 24 percent saying they didn't know or declined to answer.
Sen. Max Baucus, a democrat from Montana, earlier this month predicted a "train wreck" in implementing the law he helped craft, while President Barack Obama sought to downplay the political drama.
"I think that any time you're implementing something big, there is going to be people who are nervous and anxious about is it going to get done until it's actually done," Obama said, adding that many of those expressing frustration with the new law were those who lacked health insurance - about 48 million Americans.
"For the 85 to 90 percent of Americans who already have health insurance, this thing's already happened, and their only impact is that their insurance is stronger, better, more secure than it was before," Obama said. "Full stop. That's it. Now they don't have to worry about anything else."
Obama said many people would find the option of choosing a health plan in an online market-based system to be a "big complicated piece of business," akin to filling out tax forms.
Still, many republicans in Congress wish to repeal the new law, three years after its historic passage. Majority Leader Rep. Eric Cantor, a republican from Virginia, launched a bill a House bill last week that failed to garner party support.
Rep. Martha Roby, a republican from Alabama, reiterated her support Monday for a total repeal of the law.
Published by Medicaldaily.com