Pollution From Traffic Triples Risk Of Hospital Readmission For Some Pediatric Asthma Patients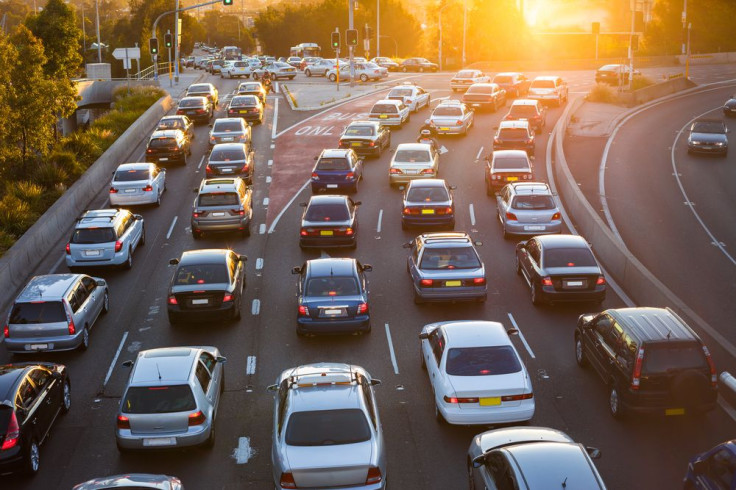 New research shows that exposure to traffic-related air pollution (TRAP) dramatically increases the risk of hospital readmission for asthma among children, illuminating another factor of respiratory illness in the U.S.
However, the elevated risk appeared to be limited to white children — an observation lead author Dr. Nicholas Newman says highlights the significance of additional factors when evaluating the overall rate of readmission. "Although black children in our study had a higher rate of asthma readmission overall, TRAP exposure was not a discernible factor for these children," he told reporters. "This suggests that other factors such as social stress or other environmental factors may be particularly relevant in this population."
"For example, caregivers of black children reported significantly higher rates of psychological distress and were more likely to live in poorer housing conditions, with visible cockroaches or holes or cracks in the walls," he explained. "These other factors may mask or overwhelm the impact of TRAP in black children."
The new study, which is published in The Journal of Pediatrics, followed 758 children ages 1 to 16 who were admitted to Cincinnati Children's Hospital Medical Center in Ohio for asthma or wheezing. Newman and colleagues also estimated each child's exposure to TRAP by analyzing air samples collected from 27 sites in the Cincinnati area between 2001 and 2006. They then compared these estimated to the observed rate of hospital readmission.
Nineteen percent of the participants were readmitted to the hospital within a 12-month period of their first visit. The team found that white children exposed to high levels of TRAP were three times as likely to be readmitted compared to white children exposed to low levels of pollution.
"This study adds to the evidence that TRAP exposure worsens the health of children with asthma," Dr. Robert Kahn, associate director of general and community pediatrics at Cincinnati Children's and senior author of the study, said in a press release.
The study dovetails with another investigation conducted by the same team earlier this year, which found that exposure to second-hand smoke doubles the risk of readmission among children.
"We hope that this study can inform public policy," Kahn said. "It may also suggest ways to personalize patient care based on environmental risks."
Source: Newman N, Ryan P, Huang B, Kahn R, et al. Traffic-Related Air Pollution and Asthma Hospital Readmission in Children: A Longitudinal Cohort Study. The Journal of Pediatrics. 2014.
Published by Medicaldaily.com