A Poop Bank? Massachusetts Hospital Paying Donors $40 A Day To Poop For Fecal Microbiota Transplantation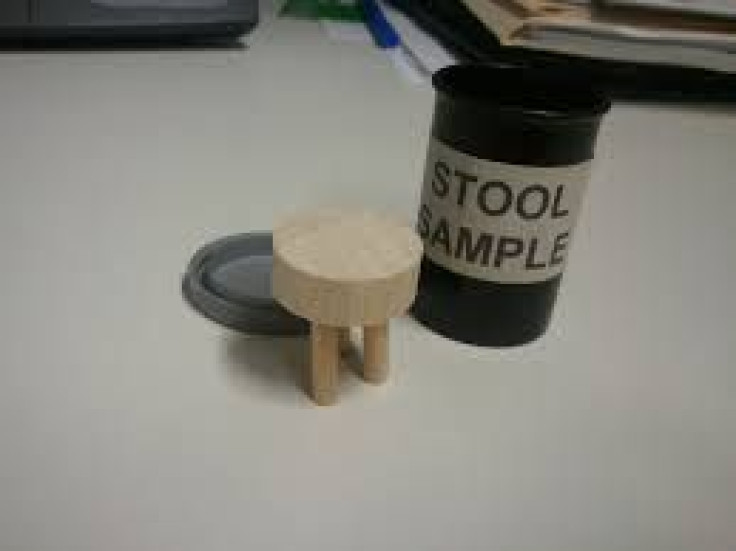 Earning $40 a day has never been so simple. Massachusetts-based OpenBiome offering donors $40 a day to poop may sound outlandish, but it is actually part of a noble effort to treat sickly patients who are not responding to antibiotics. Not only has fecal microbiota transplanation been proven as an effective treatment for gastrointestinal diseases, such as Clostridium difficile (C. difficile) infections, but it is also more cost-effective compared to other treatment options.
"From the cost perspective, it's a really efficient treatment for patients who aren't responding to antibiotics. Think of us as a blood bank, but for poop," Mark Smith, the MIT postdoctoral associate who developed OpenBiome'e unique donor service, told Boston.com. "You shouldn't have to fly across the country to get poop."
Smith along with his team of gastroenterologists, graduate students, and business associates collect, test, and provide fecal sampled for 122 hospitals in 33 states. OpenBiome donors undergo a thorough health screening that includes a 120-question survey gauging their medical history, travel history, and use of antibiotics. Donors tend to be in their late 20s to early 30s, including students from nearby Tufts University.
"These donors may seem very mild-mannered and think going to the bathroom is a humble thing," Smith added. "But each sample they bring in can treat four or five patients."
According to the Centers for Disease Control and Prevention, between 500,000 and three million C. difficile diagnoses are made each year in the United States. Symptoms, including fever, nausea, abdominal pain, and severe diarrhea, lead to around 14,000 deaths annually. While antibiotics are currently the preferred method of treatment for C. difficile infections, 20 percent of patients suffer a recurring infection.
Fecal microbiota transplantations use fecal matter from a healthy patient that is transplanted into the GI tract of a patient suffering from GI disease like a C. difficile infection. Although fecal matter is currently transplanted via a colposcopy, enema, a tube that runs from the nose into the digestive tract, OpenBiome is now working with doctors at Massachusetts General Hospital to develop a frozen capsule of fecal matter than can be administered orally.
"The real challenges is that right now it's still categorized as an explorational drug by the FDA. Until that changes it's really not going to find universal adoption because there's still challenges with how insurance companies reimburse it," Smith said.
Published by Medicaldaily.com