Porn Industry Resumes Filming For HIV-Negative Performers: Is Increasing The Frequency Of STD Testing Enough?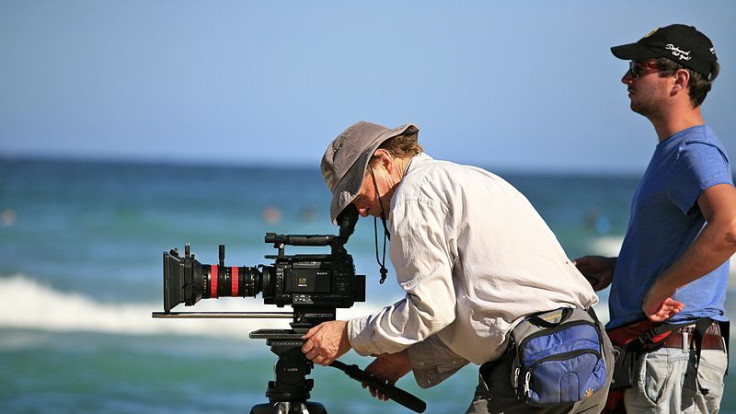 The adult film industry has been hit with a couple of pretty big sexually transmitted disease (STD) scares over the last two years. First, porn actor Mr. Marcus exposed the entire industry to syphilis. Then, at least three adult film performers tested positive for human immunodeficiency virus (HIV) just this summer. Now, the industry is set to resume filming as early as this Friday after a two-week moratorium.
"[W]e remain gravely concerned the porn industry continues to endanger its workers by ignoring prudent health and worker safety laws by shooting adult films without condoms," the AIDS Healthcare Foundation told the LA Daily News.
As part of the decision to allow actors to resume filming, the Free Speech Coalition has imposed STD testing every 14 days. That includes testing for HIV. Prior to this new rule, testing was only required every 28 days.
Last month, the entire porn industry was halted after porn star Cameron Bay tested positive for HIV. All of her partners were tested for the disease.
"As difficult as this news is for me today, I am hopeful that no other performers have been affected," Bay said in a release. "I plan on doing everything possible to assist the medical professionals and my fellow performers. Following that, my long term plan is to take care of myself and my health."
Later, her boyfriend, porn actor Rod Daily, announced that he, too, was diagnosed with the disease.
"Drumroll please!! I'm 32 years old and I'm HIV positive. Acute HIV, which means I recently was infected. For that I am blessed," Daily announced on his Twitter.
Since Bay and Daily, a third porn actor is confirmed to have contracted the disease. There have also been reports of a fourth HIV-positive performer, but the adult film industry has refuted those claims as false. In any case, the AIDS Healthcare Foundation has remained vigilant in keeping a close eye on the industry and been very outspoken about the possibility of another health scare.
"Whether or not [Bay] was infected on set, she performed with HIV between her tests," AIDS Healthcare Foundation President Michael Weinstein said last week. "If you think that Russian roulette is a great way to protect workers, then the present system is perfect."
Published by Medicaldaily.com